With Halloween right around the corner, we're counting down the top 10 science-themed Halloween costumes. Whether you need some inspiration for a last-minute costume or are looking to put a little creativity into this year's outfit, we have what you need to pull together the best costumes inspired by science.
Marie and Pierre Curie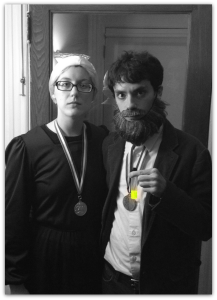 Looking for a great couples costume? Look no further. Dress up as these Nobel laureates and everyone in the room will be telling you how "radioactive" you look.
Image: Scientists for Hire
Iron Chef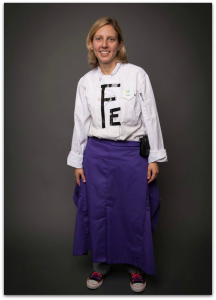 This costume pretty much speaks for itself.
Image: MSI Chicago
Renewable Energy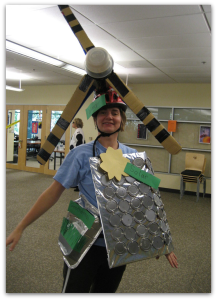 What's better than having a great costume and making an important statement all at once?
Image: Trashmagination
Schrödinger's Cat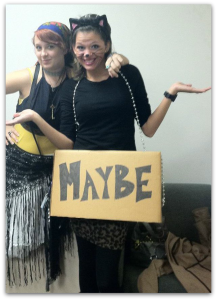 Be your own paradox through your adaptation of Schrödinger's cat.
Image: College Humor
Pumpkin Pie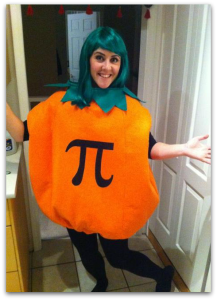 The punniest person at the party.
Image: Classroom Connection
Nikola Tesla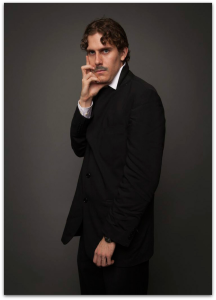 One of the pillars of electrochemical science, Tesla is a perfect costume for science lovers across the board. You can even pull the whole costume together by talking to birds and telling them you love them.
Image: MSI Chicago
Galileo and the Cosmos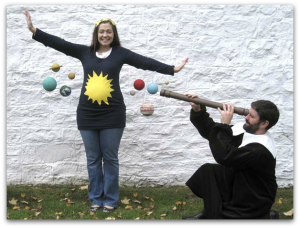 The leader of the scientific revolution and father of modern science is the perfect Halloween costume for any science-minded person. Make it a couples costume with a pairing of the solar system.
Image: MSI Chicago
Carl Sagan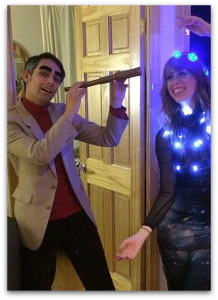 Grab the turtleneck from the back of your closet and fashion your hair in a wide comb over and you'll be the spitting image of one of the greatest astronomers.
Image: Popsugar Tech
Graduated Cylinder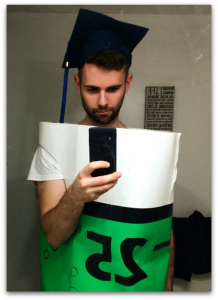 What's not to love?
Image: Huffington Post
Limestone Deposit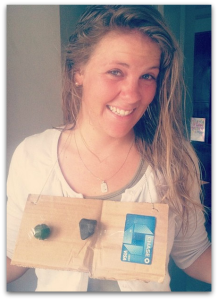 The ultimate last-minute costume.
Image: Huffington Post
PS: While you're in the Halloween spirit, try out these Halloween-themed scientific experiments!