Only two weeks left!
Take advantage of early-bird registration today!
Register and book your hotel by April 24,2015 to get significant discount
---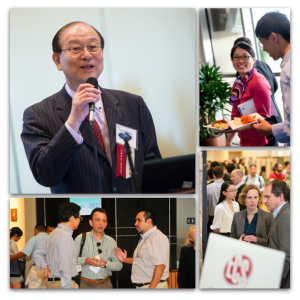 Plenary Session
Join us for the ECS Lecture being given by John A. Turner from the National Renewable Energy Laboratory. His talk is entitled: "Hydrogen from Photoelectrochemical Water Splitting – What's it gonna' take?" Learn more about the plenary and to listen to a podcast with Dr. Turner.
Award Winners
The first Allen J. Bard Award winner is Henry White, Dean of the College of Science at the University of Utah. The Gordon E. Moore Medal for Outstanding Achievement in Solid State Science and Technology will be presented to Yue Kuo, currently the holder of the Dow Professorship at Texas A&M University of Chemical Engineering. Learn more about society, division, and section awards.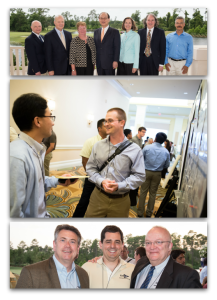 Poster and Exhibit
These sessions are the perfect excuse to network while browsing an exciting line up of posters as well as the industry's leading exhibitors. See the list of exhibitors.
Chicago Proceedings
The proceedings of seven Chicago symposia (H05, I05, I02, H03, H01, G02, H04) from the 227th ECS Meeting will be published in ECS Transactions (ECST) on May 15, 2015, just before the meeting in Chicago. Order your copies now with your early-bird registration.
5K Run and 1-Mile Walk
Claim your spot at the starting line on Wednesday of the meeting for the 3rd ECS Free the Science 5K and 1-Mile walk | sign up today!