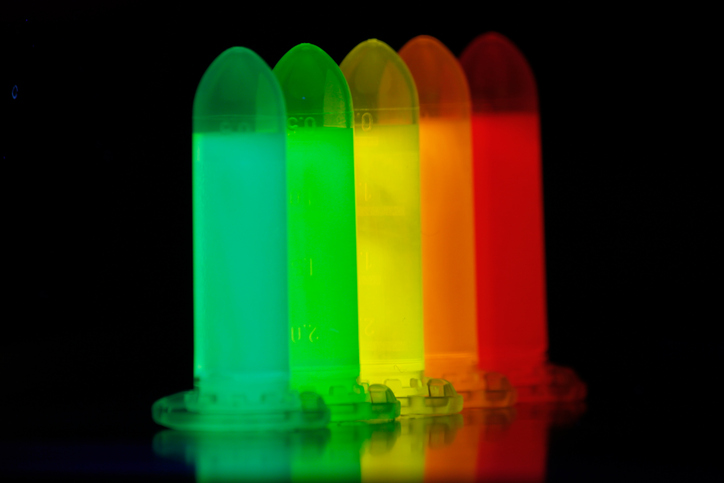 Tiny crystals called quantum dots are used in LCD TVs to enhance color and image quality. A few years ago, scientists discovered a new type of crystal called nanoplatelets.
Like quantum dots, these two-dimensional structures are just a few nanometers in size, but have a more uniform flat, rectangular shape. They are extremely thin, often just the width of a few atomic layers, giving the platelets one of their most striking properties—their extremely pure color.
Now scientists have solved the mystery of out how these platelets form—and then created them in the lab using pyrite.
"We now know that there's no magic involved in producing nanoplatelets, just science," says David Norris, a materials engineering professor at ETH Zurich.