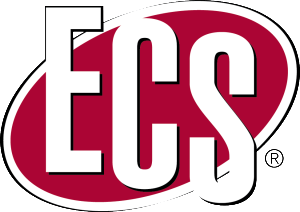 Thanks for participating in our survey about what you want the new electrochem.org (link to the current site – new site coming in the 4th quarter) to look like. We had over 500 people respond with some great suggestions. Thanks so much! Here's a little peek inside.
(BTW: We picked a winner for the gift card too, waiting for confirmation and I'll share the name. Check your email!)
Online sources you use to find information about electrochemistry and solid state science:
(From among: ECS, American Chemical Society, American Institute of Chemical Engineers, American Society of Mechanical Engineers, The Electrochemical Society, Google, International Society of Electrochemistry, National Assn. of Corrosion Engineers, Royal Society of Chemistry, Scopus, Society for the Advancement of Electrochemical Science & Technology, Web of Science)
ECS is the #1 source for electrochemistry and solid state science from the group.
Scifinder (American Chemistry Society) and Science Direct (Elsevier) the two "other" main sources not listed as a choice.
Someone wrote to me and said we didn't list enough solid state science options. Totally agreed. Very sorry about that.
ECS users come to the site looking for:
What users would like to see:
More news about the field.
Online learning, research news, industry information.
Content customized to what they have told us about themselves.
Users would like to interact with live presentations with expert speakers.
Social Media they use:
Majority of people who took the survey:
Age 21-35.
Have been a member for either 1-3 years or more than 10 years.
82% male.
Most post doc or PhD.
65% work in academic setting.
Most worked in batteries and energy storage.
Most respondents came from US, Germany, Japan, South Korea, China, Canada, India, Italy.
Agree? Disagree? What country are you reading this in? Feedback and suggestions are still welcome. Leave them here or on our Facebook page. What do you want on our new website?