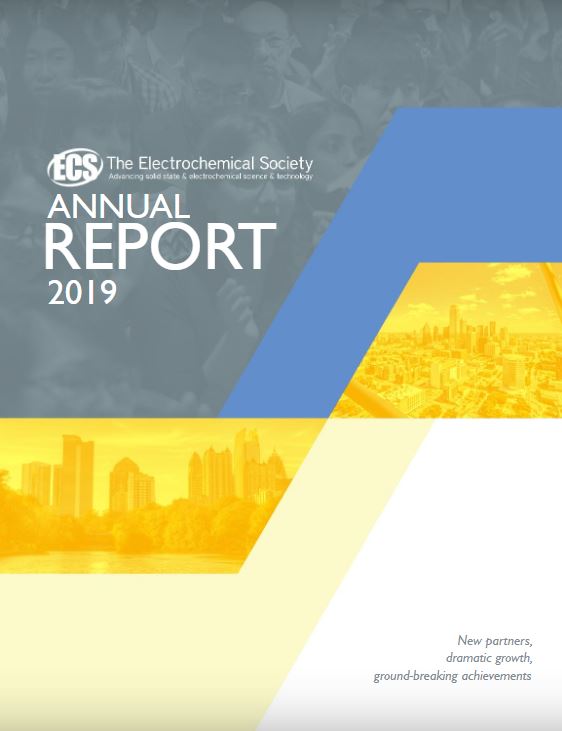 We are pleased to announce the release of the 2019 Annual Report of The Electrochemical Society (ECS).
"2019 was an amazing year for ECS. From new beginnings and partnerships to unprecedented growth in publications and meetings—and longtime ECS members being recognized for ground-breaking achievements—the Society's vision and mission advanced dramatically through the efforts of our community (volunteers, members, constituents, and staff). The successes of 2019 have positioned the Society to endure the unprecedented challenges of 2020," said Chris Jannuzzi, ECS Executive Director and CEO.
In the report, you will find:
Reports on the expansion of ECS's community, meetings, publications, and program participants
Profiles of ECS's three 2019 Nobel Laureate members
Summaries of ECS's support for members including fellowships and awards
A snapshot of our audited finances and investments in 2019
A statement of gratitude for ECS's diverse supporters

We welcome you to celebrate the successful year of 2019. ECS is a member-led, member-driven organization. Since the partnership between our members, volunteers, constituents, and staff made this all possible, we can all take pride in the accomplishments of 2019.