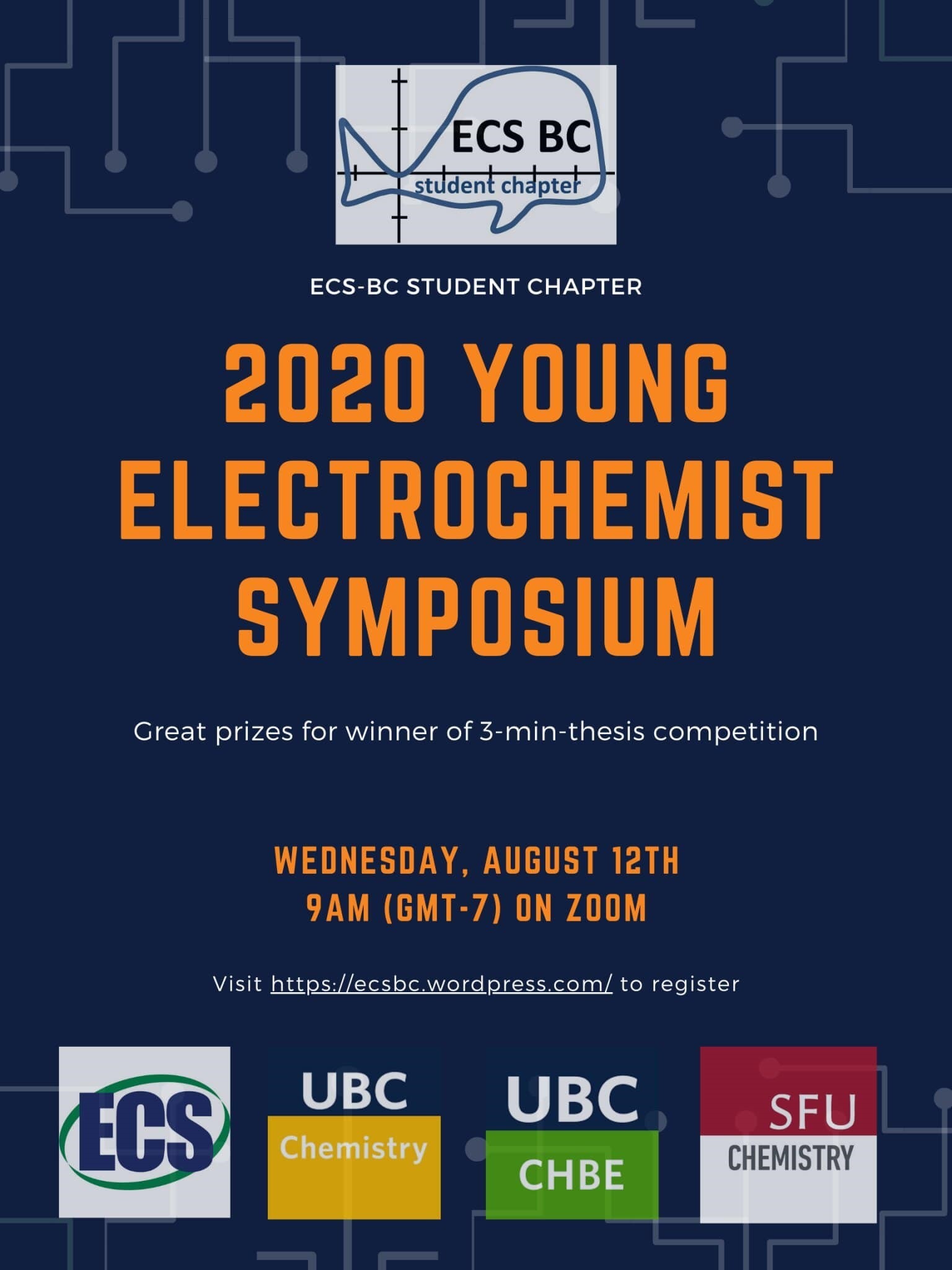 The ECS British Columbia Student Chapter extends an invitation to our 9th Annual Young Electrochemists Symposium.  We proudly announce our invited speakers, including Prof. David Harrington (University of Victoria), Prof. Steven Holdcroft (Simon Fraser University), and a speaker from industry, Dr. Sadaf Tahmasebi of Planetary Hydrogen. The event also features a student three-minute thesis competition. 
Instead of gathering in person, join us for a half-day online symposium beginning at 9:00 am PST on Wednesday, August 12, 2020. Registration for the Young Electrochemists Symposium is FREE. Prizes will be awarded for the three-minute thesis competition.
Register Now!
All students, post-docs, professors, and anyone with interest in electrochemistry, materials, or renewable energy are invited. The symposium provides an excellent opportunity to network with other chemists across the University of British of Columbia, discuss research, and form collaborations within our province. Please see the flyer for more details about this year's symposium and the ECS British Columbia Student Chapter.