Extended Deadline – February 28, 2021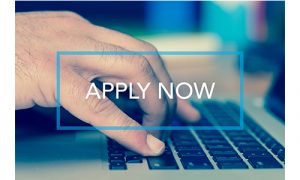 ECS, in partnership with the Toyota Research Institute of North America (TRI-NA), a division of Toyota Motor Engineering & Manufacturing North America, Inc. (TEMA), requests proposals from young professors and scholars pursuing innovative electrochemical research in green energy technology for the ECS Toyota Young Investigator Fellowship for Projects in Green Energy Technology.
Topics of interest
Along with the deadline extension, the fellowship's scope of interests has expanded to include the following:
Novel materials and technologies that can substantially improve the durability of the membrane electrode assembly of proton exchange membrane fuel cells (PEMFC);
Theoretical studies, advanced characterization methods, and reaction mechanism investigations anticipated to lead to deeper understanding and possible new strategies and material designs to overcome the "scaling rule" of the ORR reaction;
Fundamental research and novel material design for high temperature PEMFCs that can operate in the absence of liquid water and at temperatures 120°C;
Novel porous gas diffusion layer materials that can promote the transportation of water, gas, heat, and electrons in PEMFCs;
New electrocatalysts that can improve hydrogen production efficiency in PEM water electrolyzers;
New theory and fundamental research that may lead to the discovery of next generation hydrogen storage materials and technologies;
Solid state electrolytes that facilitate the use of metal anodes;
Synthesis of new solid electrolytes including both organic and inorganic;
Lowering the interfacial resistance for electrodes with a solid electrolyte;
High Energy Density (Wh/kg) solid state batteries;
Three-dimensional battery systems;
Methods and materials to enable battery recycling;
New materials and electrochemical processes to enable CO2 capture, conversion, and utilization.
Fellowship requirements
To be eligible for the award, candidates must be under 45 years of age and working in North America. The candidate must submit an original research proposal for review by the ECS Toyota Young Investigator Fellowship Committee. The proposed research theme must not overlap with other research grants or other funded research projects.
The recipient must be a member in good standing of The Electrochemical Society (ECS). There are no restrictions or reservations regarding age, sex, race, citizenship, or place of origin.
The format of the proposal is open, but it must present the research target, technical approach, budget, and schedule in no more than three pages.

Visit the ECS Toyota Young Investigator Fellowship webpage to learn more and read the fellowship rules.
Applications must be submitted by February 28, 2021.