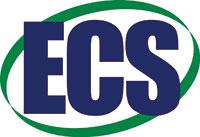 The San Francisco Section is currently accepting nominations for the following award:
Daniel Cubicciotti Student Award: established in 1994 to assist a deserving student in Northern California in pursuing a career in the physical sciences or engineering. Qualified candidates will be full or part-time graduate or advanced undergraduate student(s) in good standing at a university or college in Northern California.
The award consists of an etched metal plaque and a $2,000 prize which is intended to assist with the educational expenses. In addition to the main award, up to two honorable mentions will be given consisting of a framed certificate and a $500 prize.
About Daniel Cubicciotti
Daniel Cubicciotti was born in Philadelphia in 1921, but spent most of his life in northern California. His 47-year professional career as a researcher, included 20 years at SRI International and 13 years at the Electric Power Research Institute. Cubicciotti left a legacy to the nuclear industry replete with innovation and usable information in the areas of fuel cladding materials, stress corrosion cracking, Pourbaix diagrams, and microbiologically influenced corrosion. He also helped numerous non-experts in corrosion to appreciate the importance of corrosion processes, and more importantly, provided them with valuable tools to predict where or how attack might occur, and how to mitigate or prevent such problems.
Visit the award page for full description and list of notable past recipients.
Application Deadline: January 30, 2017
The ECS Honors & Awards Programs defines peer-to-peer recognition of distinguished professionals in the fields in electrochemistry and solid state science. Extend an award nomination today!