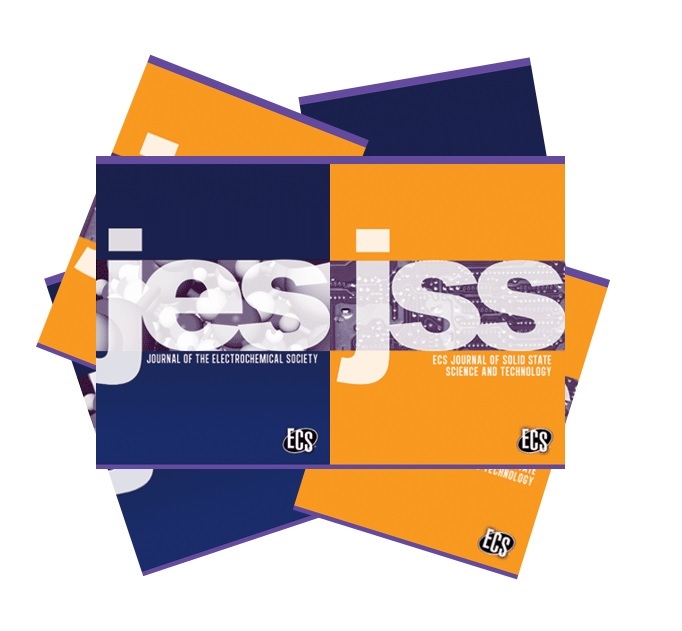 The journal impact factors (JIFs) for 2016 have been released, and ECS is pleased to announce that the JIFs for the Journal of The Electrochemical Society (JES) and the ECS Journal of Solid State Science and Technology (JSS) have both risen by 8%.
The JIFs, published in the Journal of Citation Reports (formerly published by Thomson Reuters, now called Clarivate Analytics), are a long-established metric intended to evaluate the relevancy and importance of journals. A journal's JIF is equivalent to the average number of times its articles were cited over the course of the prior two years.
From 2015 to 2016, the JIF of JES increased from 3.014 to 3.259, and the JIF of JSS climbed from 1.650 to 1.787. These increases mark a continuing trend of growth for both journals.
In addition to these achievements, JES and JSS charted upward movement in a number of other areas.
Journal of The Electrochemical Society
The five-year JIF of JES rose by 8% as well, from 3.057 for 2015 to 3.307 for 2016. The journal's total citations jumped from 61,280 for 2015 to 64,289 for 2016, marking a 5% increase. In the Electrochemistry category, JES ranked ninth according to JIF, but third in total citations. In the Materials Science, Coatings & Films category, the journal ranked second according to JIF, but first in total citations, which means that JES is currently the most-cited journal in this category. JES also has a significant half-life of greater than ten years, making the content valuable long after the two-year evaluation period of the JIF.
ECS Journal of Solid State Science and Technology
The five-year JIF of JSS increased by 13.5%, from 1.583 for 2015 to 1.797 for 2016. The journal's total citations surged by over 50%, from 1,210 for 2015 to 1,866 for 2016. JSS ranked 68th in the Applied Physics category and 141st in the Materials Science, Multidisciplinary category. Considering the age of the journal, these are impressive statistics; as of now, JSS is only five years old.
Increased JIFs represent milestones for ECS; they serve as evidence that the high-quality, peer-reviewed science we are publishing is becoming more vital, far-reaching, and influential with each passing year.
As a nonprofit society in constant competition with larger publishers with greater resources, ECS prides itself on disseminating the most groundbreaking and sought-after research to those who can use it to confront and resolve the world's issues. This year's JIF data indicates that ECS is not only doing its job, but steadily improving at it.
Nevertheless, ECS believes that the methods currently used to evaluate research outputs are in serious need of improvement.
"ECS is a signatory to San Francisco Declaration on Research Assessment (DORA)," says Mary Yess, ECS's Chief Content Officer, "because we agree that there is a serious need to improve the way the outputs of research are evaluated. For instance, the JIF only assesses the impact of the most recent two years of published articles; many journals continue to have impact long after that. In addition, we feel the impact of scholarly outputs should be evaluated at the article/author level, not the journal level. We do, however, recognize that many of our constituents want to know the JIFs of our journals, and we provide that information willingly."
ECS would like to thank all who make this improvement possible: its editorial boards, authors, reviewers, editors, members, and staff. Progress happens because of you.
Believe in our mission? Show your support by publishing open access with ECS.