Bo Zhang
Professor
Department of Chemistry
University of Washington, Seattle
Date: October 22, 2021
Time: 1300 – 1400h PST
Price: There is no cost to register for this event.
The webinar is open to the public; ECS membership is not required.
You must preregister through ECS My Account.
Don't have one? It's easy to create—visit Create an Account now.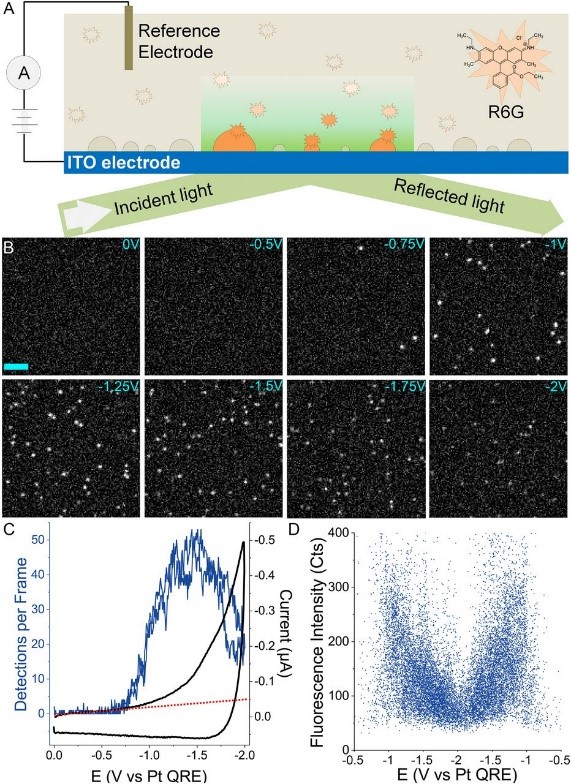 The electrochemical interface is widely considered one of the most complex and least understood places in chemical systems. Yet, it plays a critical role in numerous scientific and technological processes, including electrocatalysis, energy conversion, and energy storage. Our laboratory has been interested in developing and using highly sensitive and highly resolving (both spatially and temporally) analytical methods to better understand the dynamic nature of the electrochemical interface. This webinar focuses on our recent research in applying the method of single-molecule and super-resolution fluorescence microscopy to study the nucleation, growth, and dissolution of hydrogen nanobubbles on an electrode surface. The process for extracting useful information about the potential-dependent bubble size, rate of nucleation, and spatial distribution is described. What can be learned from the transient adsorption and desorption behavior of single fluorophores on the gas/water interface is discussed. How this method is used to characterize electrocatalytic nanomaterials and the possibility of observing the "hydrogen spillover" effect in an aqueous phase is demonstrated.
Benefits of attending the webinar
Learn about:
Single-molecule fluorescence imaging of the electrode/solution interface;
Various dynamic processes of gas nanobubbles in water electrolysis;
Electrochemical measurements in the nanometer scale.
Bo Zhang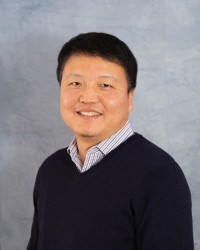 Bo Zhang received his BS and MS degrees from Shandong University and Peking University, China, respectively. He worked with Professor Henry White at the University of Utah, U.S., and was awarded a PhD in analytical chemistry in 2006. Prof. Zhang joined the University of Washington (UW), U.S., in 2008 after finishing his postdoctoral research in Professor Andrew Ewing's laboratory at Pennsylvania State University, U.S. His recent awards include the 2020 American Chemical Society (ACS) Electrochemistry Award, Sloan Research Fellowship, and Royce Murray Young Investigator Award from the Society for Electroanalytical Chemistry (SEAC). Prof. Zhang served as President of SEAC from 2019-2021. In 2014, Analytical Scientist selected him as one of the Top 40 Under 40.
ECS sections
ECS sections offer many opportunities for members to engage and expand their professional networks. Not a section member? Email customerservice@electrochem.org and ask to join your region's ECS section.