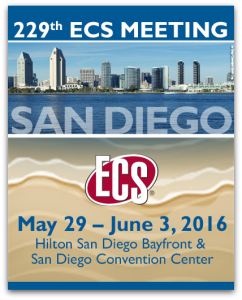 Perhaps you have heard that the abstract submission for the 229th ECS Meeting in San Diego, CA is this Friday, December 11?
Well, what are you waiting for!
Please make sure to get your abstract in as soon as possible so you can present your latest work to thousands of your colleagues from across the globe.
In order to make things easier for you, we will keep the submission system open through the day of Monday, December 14 EST.
See you in San Diego!