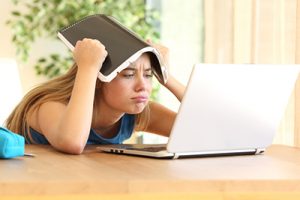 Plan S, created in a move to crack down on scholarly journals' paywalls, is receiving pushback from scientists who call the plan "too risky for science." According to Science Magazine, the scientists put their feelings into writing in an open letter backed by 800 signatories who say they support OA—which would make papers free and available to all—but not like this.
One of these reasons involves the plans aim to stop researchers from getting paid to publish in "hybrid" journals of scientific societies. The letter claims Plan S will effectively "block access to exactly those journals that work with a valuable and rigorous peer-review system of high quality."
Robert-Jan Smits, OA envoy for the European Commission in Brussels and one of the architects of Plan S, says he has no tolerance for journals with outrageous subscription fees.
Smits says hybrid journals, which earn revenue from both reader subscription fees and article processing charges paid by authors who want to make their papers immediately accessible, were meant as a step to help subscription journals move toward full OA. However, "they have endured as profit-making ventures that rely on public funding, without a clear exit in sight."
Since its release, the plan has sparked much continued debate.
"We won't step away from our goal of full, immediate OA, but we can discuss how to get there," says Smits, who will announce the implementation plan by the end of the month.
Smits is not alone in his advocation for an open access model. After realizing for-profit academic publishers earn billions each year, with top academic publishers like Elsevier holding a 35-40% profit margin, Director Jason Schmitt decided to dig into the consequences of paywalls on access to scientific research, leading to his documentary film, Paywall: The Business of Scholarship.
In support of open access, ECS has participated in International Open Access Week 2018  for the fourth consecutive year, making over 141,000 scientific articles and abstracts free and accessible to everyone. This year, Open Access Week created record-breaking surges in access to ECS content, drawing in over 36,440 new visitors to the ECS Digital Library.
Royal Society Publishing Director and newly appointed OASPA Board Member Stuart Taylor called the Society's work towards full OA particularly innovative in a recent interview.
"The Electrochemical Society is looking to move to a platinum open access model so they don't have to charge APCs; have a look at their Free the Science project. I think that's a bold and exciting initiative," says Taylor.
Support open access and help make ECS research free to access all year round.