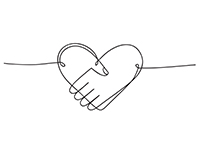 Jie Xiao, ECS Battery Division Secretary, is taking the lead on chartering an ECS Pacific Northwest Division and requests the support of ECS members in Washington and Oregon. With so many well-established and startup companies, research-intensive universities, and a large national lab located in Washington and Oregon, it is timely to form an ECS Pacific Northwest Section.
"These challenging times give us time to think about what we can do to better serve our professional societies," said Xiao. "I gave a talk at the ECS Detroit Section in 2018 and was pleasantly surprised at how well the section was organized. Although section members are from different institutions, they are close-knit, know each other's work, and help in job hunting, proposal preparation, and starting up companies."
Xiao has volunteered to take the initial lead to form the section. However, she needs ECS members in the Pacific Northwest to strongly support and advocate for the new division.
Interested in assisting with chartering the new ECS Pacific Northwest Division?
Jie Xiao is Laboratory Fellow and Group Leader of Battery Materials & Systems at the Energy & Environment Directorate of the Pacific Northwest National Laboratory (PNNL). She holds joint positions as Affiliated Professor and UW-PNNL Distinguished Faculty Fellow at the Materials Sciences & Engineering Department of the University of Washington, and as Arkansas Research Alliance Scholar & Associate Professor of Inorganic Chemistry in the Department of Chemistry & Biochemistry at the University of Arkansas.