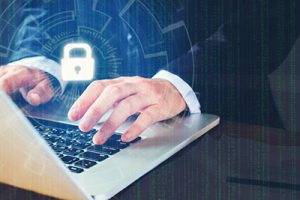 Plan S, created to teardown scholarly journals' paywalls, is still shy from achieving its goal, according to Science Magazine. Whether it will achieve its mission in part on details that remain to be settled, including a cap on the author charges that funders will pay for OA publication.
Still, the Europe-backed program—which launched in September 2018—is gaining traction. China, for one, expressed strong support for Plan S back in December. It seems they're not alone. This month, a national funding agency in Africa is said to join, as well as a second U.S. funder. Others around the world are also considering jumping onboard.
Plan S is projected to be in full swing by January 2020 and is receiving support from many scientists who welcome the change to the publishing system. While other scientists and publishers worry that Plan S could restrict their choices.
Plan S requires immediate OA, demanding that authors retain copyright and that hybrid journals, which charge subscriptions but also offer a paid OA option, sign "transformative agreements" to switch to fully OA.
Robert-Jan Smits, OA envoy for the European Commission in Brussels and one of the architects of Plan S, says he has no tolerance for journals with outrageous subscription fees.
Smits is not alone in his advocation for an open access model. After realizing for-profit academic publishers earn billions each year, with top academic publishers like Elsevier holding a 35-40% profit margin, Director Jason Schmitt decided to dig into the consequences of paywalls on access to scientific research, leading to his documentary film, Paywall: The Business of Scholarship.
In support of open access, ECS has participated in International Open Access Week 2018  for the fourth consecutive year, making over 141,000 scientific articles and abstracts free and accessible to everyone. In 2018, Open Access Week created record-breaking surges in access to ECS content, drawing in over 36,440 new visitors to the ECS Digital Library.
Royal Society Publishing Director and newly appointed OASPA Board Member Stuart Taylor called the Society's work towards full OA particularly innovative in a recent interview.
"The Electrochemical Society is looking to move to a platinum open access model so they don't have to charge APCs; have a look at their Free the Science project. I think that's a bold and exciting initiative," says Taylor.
Support open access and help make ECS research free to access all year round.