Editor's note: This briefing was written by Bruker Optics. Bruker Optics will be exhibiting (booth 400) at the 235th ECS Meeting in Dallas, TX this May. See a list of all our exhibitors.
Introduction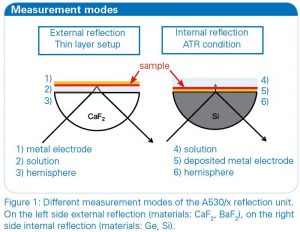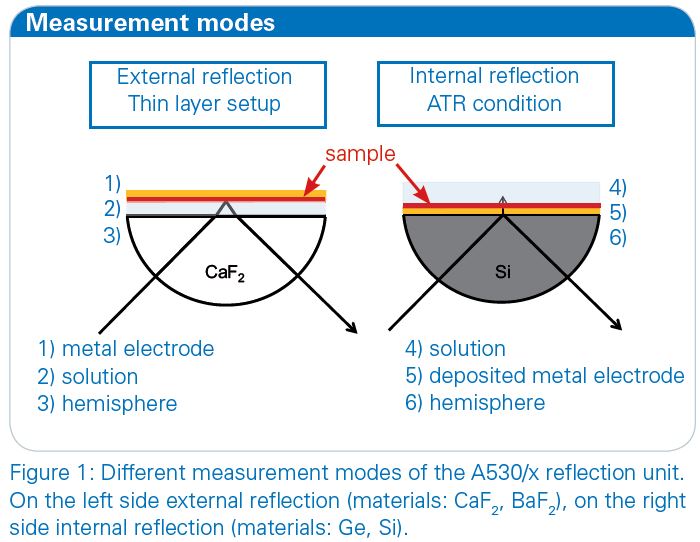 Electrochemical investigations are a very current topic in research. In recent times advancement in technology and industry results in a world-wide increasing energy consumption. A future requirement to face this trend is the development of high capacity and as well low weight rechargeable batteries for energy storage. Therefore studies of electrolyte systems or electrode surfaces are of great importance for possible further improvements.
Also in other fields, like biochemistry or catalysis, electrochemistry is of great benefit to get access to information of molecules, depending on an applied electrochemical potential. For example of the redox-active center in biomolecules [1], the reaction behavior of catalysts or the formation of carbon oxides during alcohol oxidation.