Tech Highlights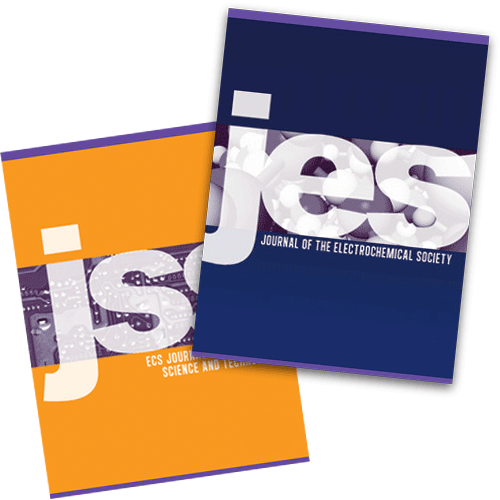 was prepared by Colm Glynn and David McNulty of University College Cork, Ireland, David Enos of Sandia National Laboratories, Zenghe Liu of Verily Life Science, and Donald Pile of Rolled-Ribbon Battery Company. Each article highlighted here is available free online.
---
Performance of Three-Dimensional LiMn2O4/Carbon Composite Cathodes Prepared Via Sol-Gel Impregnation
With the ever advancing improvements in electronics and display technologies, it is crucial that Li-ion batteries are able to rise to the challenge of powering next generation consumer electronics. Consequently, the development of electrode materials for Li-ion batteries that are capable of delivering high capacities with stable capacity retention is of the utmost importance. Researchers from the University of Bremen have investigated the fabrication of 3D composite cathodes consisting of LiMn2O4 particles deposited directly onto an electrically conductive matrix of carbon fibres via sol-gel impregnation. The electrochemical performance of the composite cathodes was evaluated as a function of the number of sol impregnation steps. Through systematic galvanostatic cycling, the researchers determined that high capacity cathodes could be obtained from increased filling of the carbon matrix with the LMO sol. A cathode sample after four filling cycles demonstrated a discharge capacity of 132mAh g-1 after 50 cycles, corresponding to ~89% of the theoretical capacity of LiMn2O4.
Additionally, as a proof-of-concept, LMO cathodes were cycled against Lithium Titanate (LTO) anodes in a solid state battery (SSB) setup. The evaluation of these cells offers valuable insight for future SSB applications.