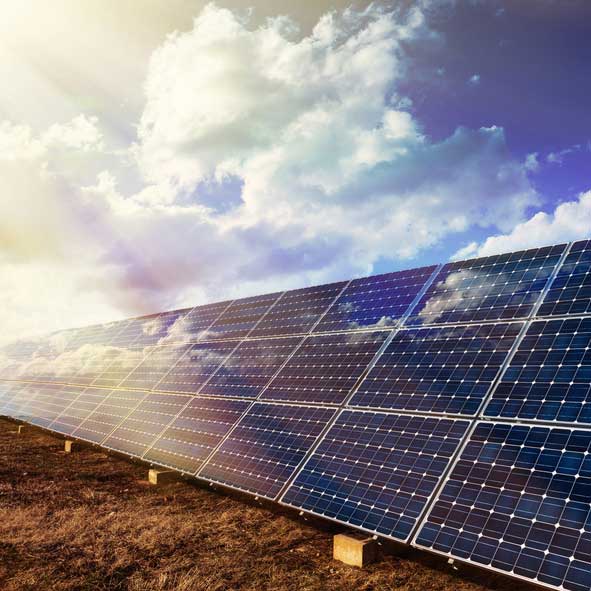 Researchers have developed a new kind of semiconductor alloy capable of capturing the near-infrared light located on the edge of the visible light spectrum.
Easier to manufacture and at least 25 percent less costly than previous formulations, it's believed to be the world's most cost-effective material that can capture near-infrared light—and is compatible with the gallium arsenide semiconductors often used in concentrator photovoltaics.
Concentrator photovoltaics gather and focus sunlight onto small, high-efficiency solar cells made of gallium arsenide or germanium semiconductors. They're on track to achieve efficiency rates of over 50 percent, while conventional flat-panel silicon solar cells top out in the mid-20s.
"Flat-panel silicon is basically maxed out in terms of efficiency," says Rachel Goldman, a professor of materials science and engineering, as well as physics at the University of Michigan, whose lab developed the alloy. "The cost of silicon isn't going down and efficiency isn't going up. Concentrator photovoltaics could power the next generation."
Varieties of concentrator photovoltaics exist today. They are made of three different semiconductor alloys layered together. Sprayed onto a semiconductor wafer in a process called molecular-beam epitaxy—a bit like spray painting with individual elements—each layer is only a few microns thick. The layers capture different parts of the solar spectrum; light that gets through one layer is captured by the next.