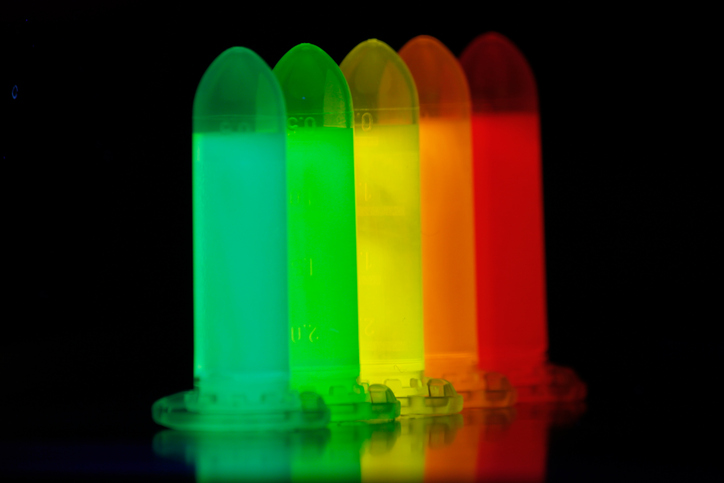 Researchers have found an explanation for why a certain class of quantum dots shines with such incredibly bright colors.
The nanocrystals in question contain caesium lead halide compounds arranged in a perovskite lattice structure. Three years ago, Maksym Kovalenko, a professor at ETH Zurich and the Swiss Federal Laboratories for Materials Science and Technology (Empa), succeeded in creating nanocrystals from the same semiconductor material.
"These tiny crystals have proved to be extremely bright and fast emitting light sources, brighter and faster than any other type of quantum dot studied so far," says Kovalenko.
By varying the composition of the chemical elements and the size of the nanoparticles, Kovalenko also  produced a variety of nanocrystals that light up with the colors of the entire visible spectrum. These quantum dots could be used as components for future light-emitting diodes (LEDs) and displays.