Expand your readership!
Welcome to the ECS Library Resource Center, your one-stop shop for information and services to help you purchase, manage, and promote ECS subscriptions for your readership.
Purchase or renew your subscription
The Society offers individual subscriptions to its active publications, as well as various subscription package options.
2020 Subscription
ECS recently announced a partnership with IOP Publishing, who will be handling the sales of ECS content for 2020 and beyond. Renewal notices for 2020 will be issued by IOP Publishing in August 2019. Questions can be directed to customerservices@ioppublishing.org.
Please reach out to subscriber.services@electrochem.org for any needs with 2019 subscriptions packages from the ECS Digital Library through December 31, 2019.
For 2019 product information and subscription rates, please see the pricing sheets below.
2019 Subscription Rates: Academic | Corporate
ECS Plus is the Society's read-and-publish subscription package, which provides access to all the content in the ECS Digital Library PLUS unlimited articles credits for authors from subscribing institutions, allowing affiliated authors to publish their articles open access in ECS journals free of charge.
Over 1,000 institutions have already joined the movement, which helps advance ECS's Free the Science initiative.
Learn more about ECS subscriptions.
Download ECS's site license.
For assistance purchasing or renewing a subscription, please contact subscriber.services@electrochem.org.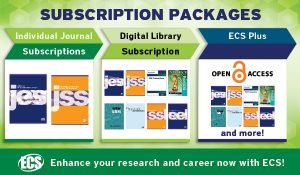 Manage your subscription
Administering your ECS subscription is easy. Manage your IP addresses, subscriptions, and usage reports through HighWire's portal for librarians.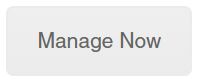 ECS Plus subscribers: Request a year-end report to learn how many articles credits have been used by your institution. Completed request forms may be sent to oa@electrochem.org.
Promote your collection
Keep your readers and authors informed about ECS publications, programs, and initiatives with the following promotional materials:
Access in the developing world
ECS has partnered with Research4Life to help close the knowledge gap in the developing world.

This partnership provides over 8,300 institutions across more than 115 low- and middle-income countries free access to ECS content.
See if your institution is registered.
Learn more about access through Research4Life.
Support
For further assistance, please feel free to contact ECS.
ECS Subscriptions: subscriber.services@electrochem.org
General Information about ECS: ecs@electrochem.org