Purchase or renew your subscription
The Society offers individual subscriptions to its active publications, as well as various subscription package options.
Subscriptions
On behalf of ECS, IOP Publishing handles the sales of ECS content on IOPscience for 2020 and beyond. Visit their website here for more information on how to subscribe to ECS publications. Questions can be directed to customerservices@ioppublishing.org.
Manage your subscription
Beginning in 2020, this site will only be used to download ECS institutional usage reports from 2012-2019. Data will be available on this site through December 31, 2020.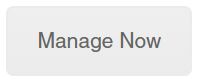 The new ECS Digital Library on IOPscience launches on January 2, 2020.
FAQs
Will access cease to the ecsdl.org platform on January 2?
No. The old platform, through HighWire, will be up through the end of February 2020. While the site exists, content access will remain for all 2019 subscribers and former subscribers from 2016-2018 with perpetual access. After February 2020, all ECS content will be accessible from the ECS Digital Library on IOPscience. If issues arise with subscription access, please contact IOP Publishing at customerservices@ioppublishing.org. For issues with ECS member access, please contact ECS at customerservice@electrochem.org.
Alternatively, will there be redirects from the ecsdl.org site to IOPscience for journal, proceeding and monograph landings, as well as articles? Will these be permanent redirects?
ECS is currently are working with HighWire to have ecsdl.org and relevant sub-URLs forwarded. At the moment, ecsdl.org is registered to HighWire. The plan is to forward this URL to IOPscience once the HighWire site is taken down. ECS will additionally seek official registration of ecsdl.org in September 2020 once it expires with HighWire so this URL remains with ECS publications permanently. For monographs only, this information has been moved to the ECS corporate site with the direct link being www.electrochem.org/publications/monographs. 
Will there be an ECS collections level page on IOPscience similar to ecsdl.org/?
Yes. There will be collections for the various publications that live on the respective landing pages. Here is a sample for the Journal of The Electrochemical Society. Starting in 2020, ECS will be focusing efforts on developing more topical collections through special/focus issues and other hot topic collections.
Will personalized user account information (alerts, saved searches) from the ecsdl.org platform be migrated to the new platform?
No. Users will have to set up new alerts but ECS-specific functionality will not be live until Q2 of 2020. ECS has an alternative option that sends out alerts of published content weekly to the researcher community. Login or create an ECS My Account and update your My Communication Preferences to include the ECS Digital Library Weekly Digest to receive these alerts.