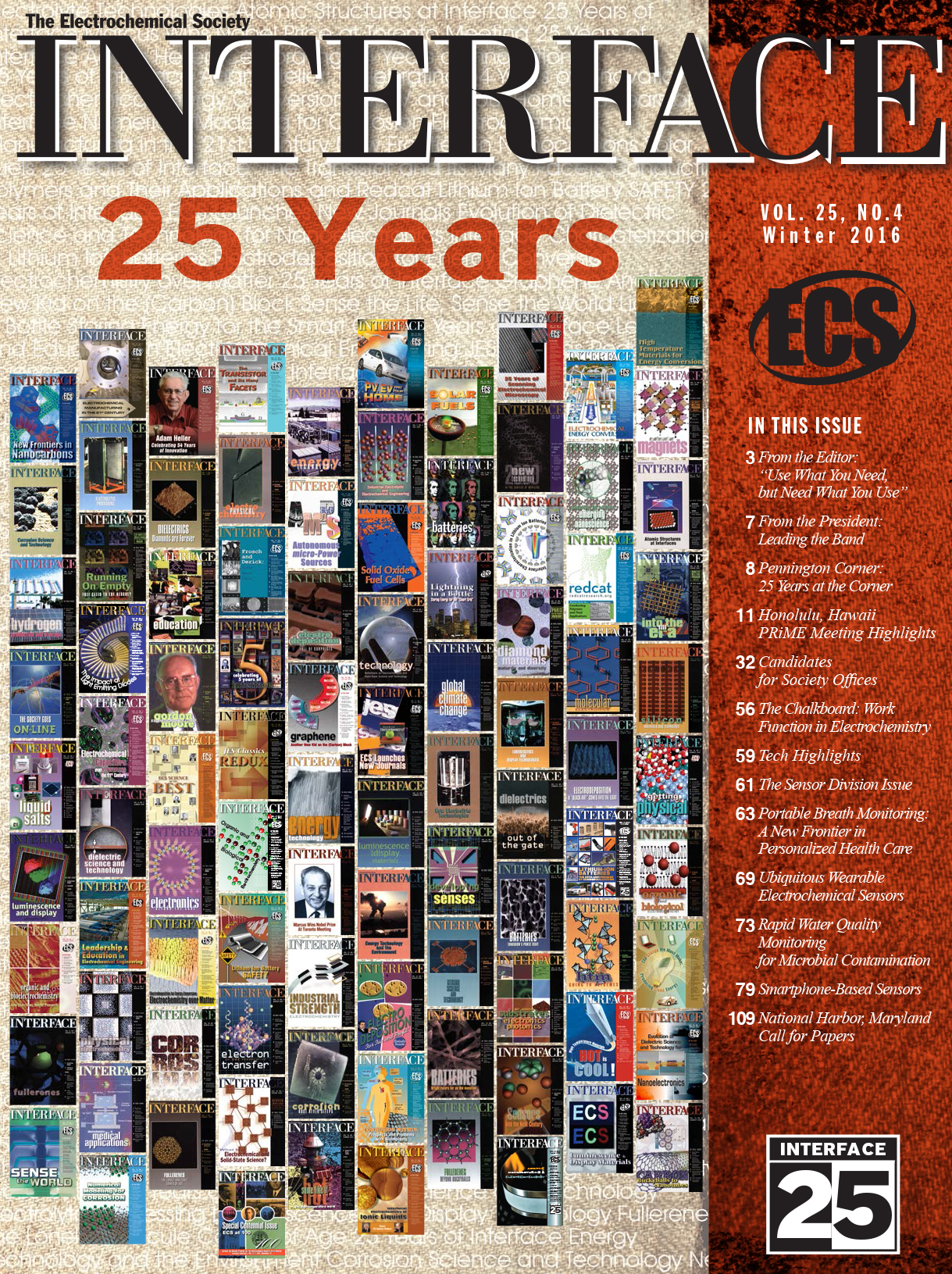 The winter 2016 issue of Interface is now available in the ECS Digital Library! This issue celebrates 25 years of Interface! Since its establishment, Interface has continuously provided Society members with top of the line technical articles about the latest developments in the fields of solid state and electrochemical science and technology. It also provides news and information about and for members.
This issue includes a special reflection article on its 25 years that contains highlights from every past quarterly issue of Interface, since its start in 1992. It also covers the highlights from PRiME 2016, where 67 countries were represented.
With Interface, members never miss out on updates such as Society news, people news, student news, and important technology highlights. Featured articles from the sensor division issue include:
Each year ECS gives up to five summer fellowships to assist students in continuing their graduate work during the summer months in a field of interest to the Society. The last section of this issue features student summary reports from summer 2016:
The winter 2016 issue of Interface requires a special thank you to Mary Yess, who started her career at ECS as a consultant for Interface and helped evolve the magazine. Another special thank you to past editors Paul Kohl from the Georgia Institute of Technology, Jan Talbot from the University of California, and San Diego, Krishnan Rajeshwar from the University of Texas at Arlington.
And of course, thank you to the current editors, Petr Vanýsek from Northern Illinois University, and Vijay Ramani from Washington University in St. Louis.
View the winter 2016 issue of Interface here in the ECS Digital Library!