Open access continues to gain momentum globally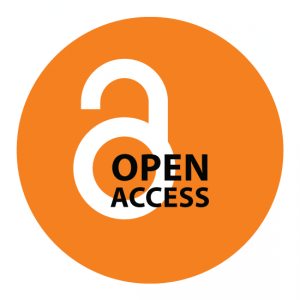 Globally, open access can help create a world where everyone from the student in Atlanta to a researcher in Haiti can freely read the scientific papers they need to make a discovery; where scientific breakthroughs in energy conversion, sensors, or nanotechnology are unimpeded by fees to access or publish research.
The global open access effort aims to break down barriers and make online scholarly information free to everyone, promote the global exchange of scientific discoveries, and open the door to the faster development of practical applications that could address some of the world's most pressing issues.
(READ: "Robert Savinell on Preserving Scientific Research")
Accelerating discovery in Africa
Recently, Senegal started building this framework for African countries that often lack access to scientific and education information. During April's Council for the Development of Social Science Research in Africa, representatives from the west-African country decided to begin the process to ensure the establishment of a national open access policy, making them the first African country to establish such a policy.
Leaders hope this new policy will encourage the creation of open platforms free and accessible for all researchers, innovators, teachers, students, media professionals, and the public and will encourage collaboration, production, dissemination, and knowledge economies.
European access to knowledge
Likewise, the Electronic Information Libraries (EIFL) have just started a 10-month project in Serbia entitled, "Revisiting open access journal policies and practices in Serbia."
EIFL is a nonprofit that works with libraries around the globe to enable access to knowledge in developing and transition economy countries in Africa, Asia Pacific, Europe, and Latin America. Their project in Serbia aims to improve the visibility of open access journals in the European countries and enhance their attractiveness for researchers – both readers and authors.
Transition in academic publishing
In North America, Canadian Science Publishing officially launched FACETS. FACETS is an online, multidisciplinary journal and now Canada's most ambitious effort to carve a niche in the ever-growing world of open access science.
"In the last 15 years, we've seen a massive transition in the way academic publishing is being done," said Jules Blais, an environmental scientist at the University of Ottawa and editor of FACETS.
Those behind the journal hope that the establishment of FACETS accelerates and democratizes science, making research findings more accessible. However, those publishing in FACETS will have to pay an article processing fee of $1,350 (a few hundred dollars less than publishing in PLOS ONE).
Free the Science
ECS is also engaging in the global open access effort. Currently, ECS gives authors the choice to publish their work as open access. However, the goal of the Society extends beyond open access to an initiative we're calling Free the Science. Free the Science is ECS's plan to open access to our entire Digital Library and eliminate article processing fees by 2024.
The idea that science needs to be open is obviously important, otherwise it wouldn't be getting much attention. ECS believes that discoveries need discoverability. Science means progress, and progress means finding solutions to some of our world's most pressing problems. The research that ECS stewards and publishes can help find those solutions.
Learn more about our Free the Science campaign and tell us what you think by tweeting #FreetheScience!