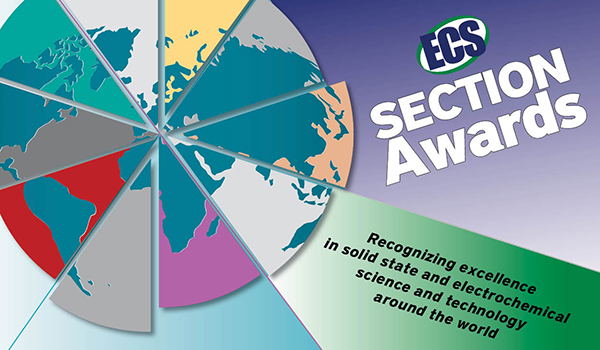 Deadline: December 31, 2017
ECS recognizes outstanding technical achievements in electrochemistry and solid state science and technology through its honors and awards program. We are currently accepting nominations for the Canada Section Electrochemical Award, which was established in 1981 to recognize significant contributions to the advancement of electrochemistry in Canada. The recipient will be recognized for his/her achievements with a gold medal at the section's 2018 annual meeting.
It has been a few years since we have conferred this award. The last recipient was David Shoesmith of Western Science University in 2010. In 2006, the award was presented to Jeff Dahn of Dalhousie University. Consider your fellow electrochemists and let's find out whose next!
Please review the full award details carefully before completing the application. I encourage you to submit a nomination and acknowledge the hard work of your peers!