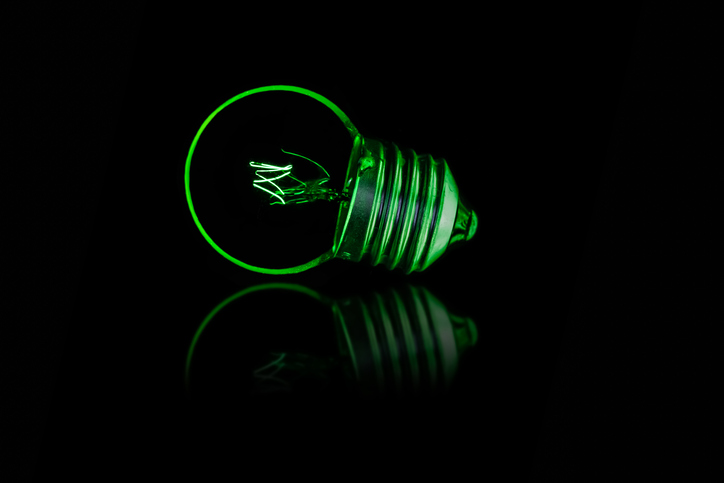 Chemical engineers have generated ultra-pure green light for the first time.
The new light-emitting diode paves the way for visibly improved color quality in a new generation of ultra-high definition displays for TVs and smartphones.
Electronic devices must first be able to produce ultra-pure red, blue, and green light in order to enable the next generation of displays to show images that are clearer, sharper, richer in detail, and with a more refined range of colors. For the most part, this is already possible for red and blue light; green light, however, has been at the limits of technology.
This is due mainly to human perception, since the eye is able to distinguish between more intermediary green hues than red or blue ones. "This makes the technical production of ultra-pure green very complex, which creates challenges for us when it comes to developing technology and materials," says Sudhir Kumar of ETH Zurich, co-lead author of the study.
Ultra-pure green plays a key role in extending the color range, or gamut. Ultimately, new hues arise from the technical mixture of three base colors: red, blue, and green. The purer the base colors, the broader the range of hues a screen can display. The new LED is in line with 97 to 99 percent of the international standard for Ultra HD, Rec.2020. By comparison, the purest color TV displays currently available on the market cover on average only 73.11 to 77.72 percent; none exceeds 80 percent.