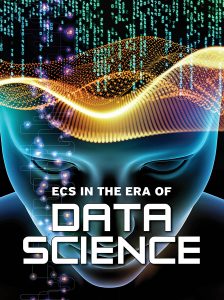 There is still time to register for the ECS Data Science Hack Week program that will take place in Dallas, TX from May 26-29 at the 235th ECS Meeting, as the application deadline has been extended to April 15!

Perhaps you have already heard about this Hack Week event or read about data science in the latest issue of Interface magazine, but if you haven't yet applied to take part in this extended workshop, now is your last chance.
Led by an experienced team of instructors with a mission to train the electrochemical community on the modern tools necessary to enhance your ability to analyze data and accelerate research progress, this program is something every researcher should consider attending.
Make sure to submit your application before April 15, and also add the Hack Week event to your Dallas meeting registration!
Here's what attendees had to say about the ECS Data Science Hack Week that was held at the 233rd ECS Meeting:
"Hack Week – One of the best learning experiences: research interaction, cloud computing, machine learning, Python, open access, and last but not less important, fun."
"Hack Week was an excellent introduction to the concept of open science and statistical learning techniques; one that I would recommend to anyone who is consistently collecting and interpreting data, i.e. every scientist out there."
"Hack Week was one of the best things I could have done to compliment my PhD research. I only wish I could have done this years ago!"
"Attending Hack Week helped me learn about the open source materials out there that I can capitalize on to help me manage and analyze data in a more efficient way that will hopefully provide better insights."