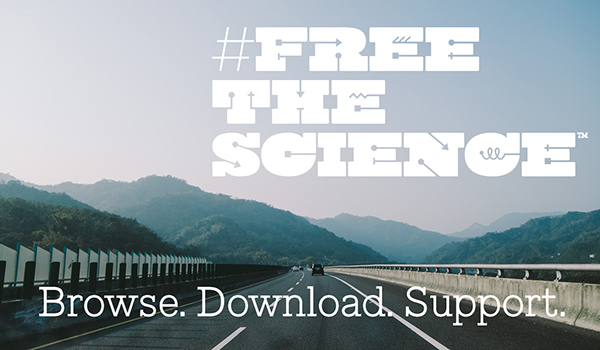 ECS will host its second Free the Science Week April 2-8, 2018, allowing free access to the research content in the ECS Digital Library including the Journal of The Electrochemical Society and the ECS Journal of Solid State Science and Technology. That means access and free downloads to over 141,000 articles and abstracts including ECS Transactions.
The first Free the Science Week was a success. Below are some of the statistics about the ECS Digital Library from April 2017: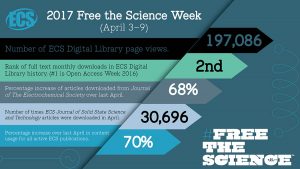 (Click to view larger.)
ECS's Free the Science Week is more than just a week of free scientific paper downloads, it's a celebration and commitment to making all science open science, discoverable for everyone. Through Free the Science ECS is leading its field in the open science and open access scholarly communication movements.
Interested in getting involved this year? Below are the ways you can participate!
We hope that you take advantage of the free access to our science for the week. If you have any questions please reach out to freethescience@electrochem.org.