Nominations Deadline: April 1, 2016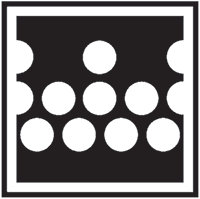 ECS recognizes outstanding technical achievements in electrochemistry and solid state science and technology through its Honors & Awards program. There are many deserving members of the Electrodeposition Division among us and this is an opportunity to highlight their contributions.
We are currently accepting nominations for:
ELDP Research Award: established in 1979 to recognize outstanding research contributions to the field of electrodeposition and to encourage the publication of high quality papers in the Journal of The Electrochemical Society.
*Inaugural Award
ELDP Early Career Investigator Award: established in 2015 to recognize an outstanding early career researcher in the field of electrochemical deposition science and technology. Early recognition of highly qualified scientists is intended to enhance his/her stature and encourage especially promising researchers to remain active in the field.
Please review the full award criteria for distinct application requirements before making the nomination.
Last ten winners of the ELDP Research Award include:
2015 – Daniel Schwartz
2014 – Alan C. West
2013 – Daniel Lincot
2012 – Hariklia Deligianni
2011 – Philippe Allongue
2010 – Takayuki Homma
2009 – John Stickney
2008 – Olaf Magnussen
2007 – Ibro Tabakovic
2006 – Thomas P. Moffat
Nominate a colleague today!