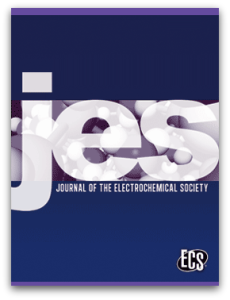 ECS just published its first Communication article in JES entitled "Communication—In Situ Formation of Anticorrosive Mg (OH)₂/Carbon Composite Film on Magnesium Alloy by Absorbic Acid-Assisted Hydrothermal Process."
The authors are Takahiro Ishizaki, Naosumi Kamiyama, Erina Yamamoto, Sou Kumagai, Tomohito Sudare (all from Shibaura Institute in Tokyo, Japan), and Nagahiro Saito (Nagoya University).
Communications is a special category of short article for publication in the Journal of The Electrochemical Society (JES) or ECS Journal of Solid State Science and Technology (JSS). Communication articles are brief articles or reports that describe impactful research wherein dissemination prior to a full complete study/paper will substantially benefit the electrochemical or solid state community.
This article will be free in the ECS Digital Library for a limited time.