ECS will be offering three Short Courses at the 227th ECS Meeting this May in Chicago. Taught by industry experts, the small class size creates an excellent opportunity for personalized instruction helping both novices and experts advance their technical expertise and knowledge.
Short Course #2
Fundamentals of Electrochemistry – Basic Theory and Thermodynamic Methods
Jamie Noël, Instructor
This course covers the basic theory and application of electrochemical science. It is targeted toward people with a physical sciences or engineering background who have not been trained as electrochemists, but who want to add electrochemical methods to their repertoire of research approaches. There are many fields in which researchers originally approach their work from another discipline but then discover that it would be advantageous to understand and use some electrochemical methods to complement the work that they are doing. The course begins with a general, basic foundation of electrochemistry and uses it to develop the theory and experimental approaches to electrochemical problems of a thermodynamic nature. Read more.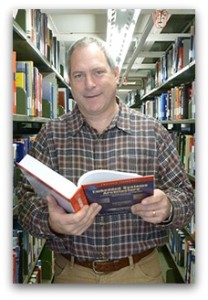 About the Instructor
Dr. Jamie Noël is an established electrochemist and corrosion scientist. Throughout his career, he has worked on corrosion issues in the nuclear industry and entered into academia through his position as a research scientist and adjunct professor in the Department of Chemistry at the University of Western Ontario in London, Canada. Dr. Noël assists in training and directing students, carrying out fundamental and applied electrochemistry research projects, and teaching electrochemistry at the graduate level. He uses electrochemical and other surface analytical techniques to study the corrosion of nuclear reactor components and nuclear waste management systems material. He continues to refine techniques that combine electrochemical measurements with neutron-based materials science techniques.
Registration for the short courses has been extended through the start of the meeting.