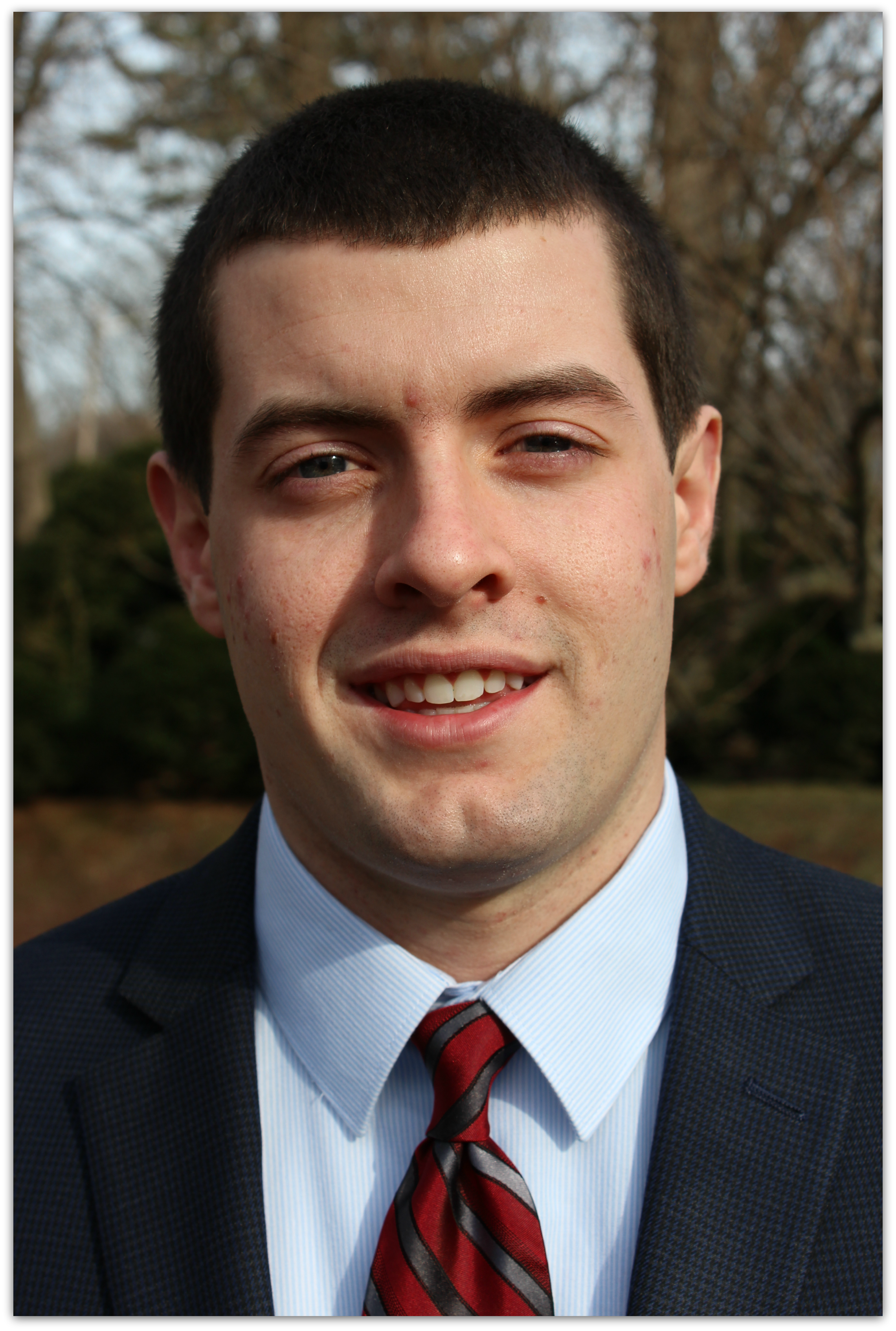 My name is Eric Pacansky and I am a graduating senior from the College of New Jersey (TCNJ). While at TCNJ, I have been studying business administration and have learned many concepts regarding how to run a business. To compliment my studies, I have had the good fortune of participating in two internships. I am grateful for the many opportunities and challenges these internships have presented, especially those I received as a membership services intern at ECS.
When I first arrived at ECS in December 2016, I was not exactly sure what electrochemistry was or why it was so important. Then, after being presented with some of the topics that fall under the umbrella of electrochemistry, I was worried that I wouldn't last long at ECS since I wasn't able to comprehend most of what electrochemistry is all about. Thankfully, I was assured that having a solid foundation in electrochemistry was not one of my job requirements in the membership department.
I was then informed about ECS's Free the Science movement. Free the Science is ECS's plan to provide platinum open access of its journals. This means authors will not have to pay publishing fees, and readers will not have to pay subscription fees. As someone who is studying business, this idea sounded crazy to me. It sounded like a utopian ideal that couldn't possibly work. Why would the organization exist if it wasn't trying to take every last dollar it possibly could? That's when I was reminded of ECS's mission to advance the science. For the most part, publishers have historically created paywalls that affect a person's ability to either publish or gain access to an article. These paywalls have held back advancements in science. Removing these barriers is the future of scientific publishing and ECS's work to do this shows the organization's commitment to its core values and supporting scientists.
During my time at ECS, I worked on many projects that supported the membership department. At school, we are taught that one of the best ways to improve an organization is to benchmark and find the best practices of other organizations. Sure enough, my first project at ECS was to benchmark and provide analysis of what ECS's peer organizations do best. This was the beginning of many great learning experiences where I was able to see classroom lessons brought to life in a real world situation. Several other projects that I worked on included contacting and updating student chapters, researching member programs, and creating graphs to display membership statistics. Together, these projects added up to an experience that has reinforced my decision to have a career in business.
Something that set my internship at ECS apart from my previous internship was being able to connect with employees. Previously, I interned for a large financial company where employees were in an out of the office all day and did not have the time to talk with interns other than to assign a tedious administrative task. With ECS being a smaller organization, there was constant communication between myself and my supervisor, Shannon Reed, the director of membership services. There were also opportunities for me to sit down and speak with both CEO Roque Calvo and COO Tim Gamberzky. These opportunities provided further insight to the inner workings of ECS and what it is like to view the organization as a whole rather than just from a membership department perspective. The opportunities for networking and the projects that I worked on at ECS provided a great learning experience that I would highly recommend to anyone who is considering applying for an internship at ECS.