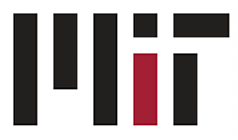 The Massachusetts Institute of Technology (MIT) Climate CoLab is currently running a series of contests where people all over the world can work with experts and each other to develop climate change solutions.
The waste management contest is now open. We are seeking practical proposals to reduce greenhouse gas emissions from waste and waste management that can be rapidly implemented, scaled-up and/or replicated. We especially encourage proposals that address national (e.g. Intended Nationally Determined Contributions or National Adaptation Plans) and/or sub-national strategies to address the challenges of climate change and aim to help countries, states, and communities implement those strategies.
The Judges' and Popular Choice Winners will be invited to MIT to present their proposal, enter the Climate CoLab Winners Program and be eligible for the $10,000 Grand Prize. All award winners will receive wide recognition and visibility by the MIT Climate CoLab. See last year's conference. Entries are due May 23, 2016. Early submissions welcome — entries can be edited until the contest deadline.
Even if you don't have new ideas yourself, you can help improve other people's ideas and support the ones you find most promising. Visit the CoLab to learn more.