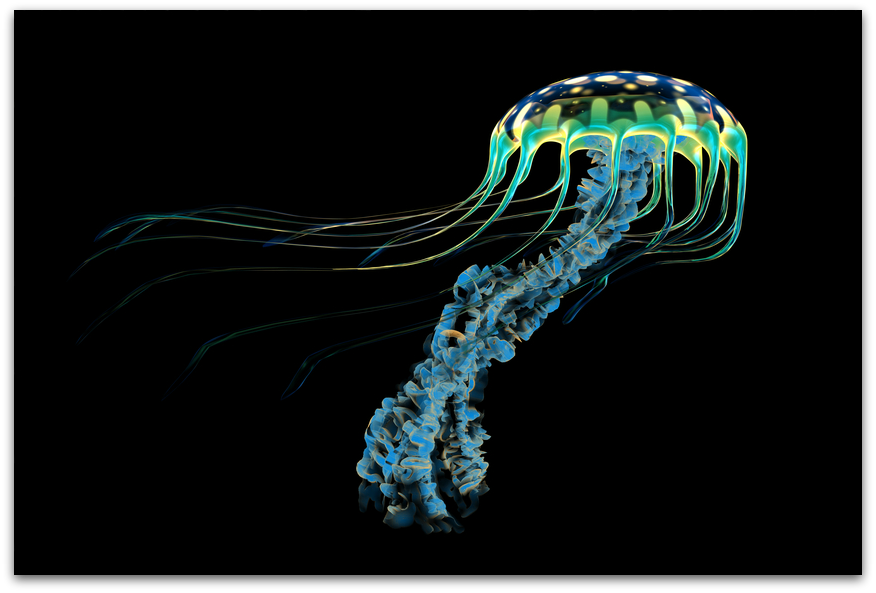 New materials can change their appearance and quickly revert to their original state, taking inspiration from squid and jellyfish.
Researchers believe the materials could have applications in smart windows (allowing users to block light with the push of a button), display optics, and encryption technology.
"There are several marine animals that can very smartly and actively alter their skin's structure and color," says Luyi Sun, co-author of the study. "In this work, we follow two examples, squid and jellyfish respectively, to create different mechanical responsive devices."
This from the University of Connecticut:
They began with a thin, rigid film, and then attached a thicker layer of soft, stretchable elastomer. When the layers are joined and stretched, the rigid layer develops cracks and folds. As this layer is stretched, the cracks and folds grow in size in proportion to the force exerted. As a result, the surface becomes rough and scatters the light that passes through, thereby changing the material's transparency.
After initial testing, the material stood up to 50,000 stretch/release cycles without losing any optical properties.
"The robustness of the materials was well demonstrated," Sun says. "We are very excited for all the applications."