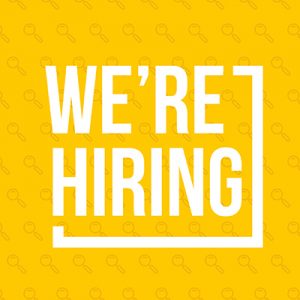 Reports to: Director of Finance
Classification: Full-Time Exempt
MAJOR FUNCTION
The Accounting Manager assists with the accounting and finance functions of the organization, supervises the Finance Associate and provides overall financial support to the Director of Finance. He/she evaluates transactions and records to the GL as necessary to ensure the financials are accurate and complete. Prepares Statement of Activities for the use of the Board of Directors as well as the first draft of the annual audited financial statements. Supports internal departments/units; maintains/updates current financial information. This position is responsible for the completion of financial statements and the supporting balance sheet reconciliations and income statement analysis. Leadership skills are a key element for the Accounting Manager both in terms of supervision of the Finance Associate, and ability to take on projects and direct resources as needed. Identifies process problems or issues, finds and implements solutions independently and, when necessary, escalates appropriately.
ESSENTIAL FUNCTIONS:
Prepare monthly reconciliations for the operating, money market and supplemental checking accounts.
Prepare monthly investment account activity analysis and related journal entry.
Maintain general ledger chart of accounts and update budget to actual variance reports for new general ledger accounts and any changes in responsibility for account budgets.
Prepare monthly analysis of prepaid expenses and deferred revenues, making appropriate journal entries to recognize deferred revenues and to expense prepaid items as they become due to be expensed.
Maintain detailed list of property and equipment including monthly additions and deletions and calculate depreciation expense.
Review contributions and prepare analysis of permanently and temporarily restricted revenues and net assets.
Prepare quarterly reconciliation of salary and payroll taxes to quarterly tax filings.
Responsible for producing, reviewing, analyzing, and issuing periodic reporting on general subject matter and or business areas, as requested.
Support and/or lead on special projects.
Lead the preparation of the annual budget by developing budget templates, reviewing budget data submitted by departments/units for accuracy and reasonability and compiling the departmental submissions into a comprehensive Society budget and participates in discussions with Senior Management.
Prepare month end variance reports from QuickBooks for each staff member with budget responsibility. Meet with responsible staff to review budget variances and advise staff on any resulting operational changes that are required.
Lead the audit process as the main liaison with independent auditors, preparing first draft of the audited financial statements and providing all analysis and supporting information requested by the audit team.
POSITION RELATIONSHIPS

1. Internal: Reports to the Director of Finance. Interacts with the Executive Director, Chief Operating Officer, and other members of the leadership team.
2. External: Serves as liaison with independent Auditors (Horvath & Giacin)
PREREQUISITES FOR THE JOB
Bachelor's degree in Accounting, Finance, or related field. CPA is a plus.
The ideal candidate will have a minimum of 3 years of accounting experience.
Advanced computer literacy (Microsoft Outlook, Excel and Word a must, QuickBooks a plus).
Comprehensive understanding of application and practice of Generally Accepted Accounting Principles.
Exceptional attention to detail and excellent organization skills.
Experience using QuickBooks or similar financial systems is a plus.
Excellent verbal and written communication skills.
Excellent time management skills required in order to meet rigid daily, weekly, monthly and annual deadline requirements.
Demonstrate the ability to lead and teach, not only subordinates, but also peers and senior management members as it relates to his/her expertise in the area of finance and accounting.
Demonstrate energy and enthusiasm for the Society and the job and display a positive attitude.
Ability to work independently, prioritize workload and perform under pressure in a fast paced environment.
PHYSICAL DEMANDS
The physical demands described herein are representative of those that must be met by an employee to successfully perform the essential functions of this job. Reasonable accommodations may be made to enable individuals with disabilities to perform the essential functions. The specific demands for this position include, but are not limited to the following:
1. Must be able to sit for long periods of time.
2. Required to use hands to handle, finger or feel objects, tools or controls.
3. Must be able to effectively use all assigned computer equipment and tools.
WORK ENVIRONMENT
The work environment characteristics described below are representative of those an employee encounters while performing the essential functions of this job. Reasonable accommodations may be made to enable individuals with disabilities to perform the essential functions.
1. Most work is done in an office setting.
2. Fast paced environment with the need to juggle multiple demands.
If you are interested in applying for this position, please contact Jessica.Wisniewski@electrochem.org or Tim.Gamberzky@electrochem.org.