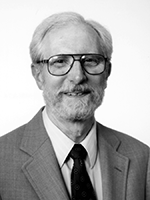 George E. Blomgren is the author of "The Development and Future of Lithium Ion Batteries," the most-downloaded Journal of The Electrochemical Society paper since April 2017. To put this in perspective, Blomgren's article has had 26,817 downloads this year. That is over 4.4 times the average amount received by the next nine most-downloaded JES papers for this year. Since its publication in December 2016, Blomgren's paper has been downloaded a total of 53,575 times.
We decided to revisit the man with the incredible stats, and ask, how did you do it?
Q: We wrote an article about your paper, about a year ago, about how it has been one of the most downloaded papers in JES, and it's still true today. So, what is it? What is it about your paper that you think has made it so popular?
A: Really, lithium-ion batteries is a landmark invention. It totally disrupted the rechargeable battery industry and made possible the electric vehicle and electric bicycles, all of these businesses. So, there's really driving interest in the technical subject of the lithium-ion battery, but I think a lot of the people in the business now don't really know how it came to be and that's kind of what my paper is about at least in large part. What are the steps that had to be taken to actually come to a real battery? And for a lot of the people, it's a good introduction to the field.
Q: Looking back at the mistakes and fears people had during lithium-ion batteries' invention, what are some of the lessons we could apply today as lithium-ion batteries continue to improve?
A: The fact that this was not a guaranteed success by any means. It took a lot of development and very strenuous attention to detail to make lithium-ion batteries a reality. And so, I think that's a lesson that anybody can learn in a new technology area. The things that are obvious in looking back were not at all obvious at the time of the original development. And, that's kind of some of the stress that I put in the paper really as a lesson to technological development.
"… This was not a guaranteed success by any means. It took a lot of development and very strenuous attention to detail to make lithium-ion batteries a reality. And so, I think that's a lesson that anybody can learn in a new technology area."
Q: And so, where do you see the future of batteries going?
A: I deal with that to some extent in the paper, too, at least as far as lithium-ion battery is concerned, and I think that's part of the reason for its popularity. I map out what the potential near-term gains could be and where the field is likely to go in lithium-ion batteries.
Now, of course, there are many other battery types that are being experimented with now, but they are in the position that lithium-ion was 27 years ago, so it's just, again, a lot of uncertainty, a lot of questions about safety, reliability, and cycle life. There are so many properties that it has to fulfill in order to be really successful, as well as cost. I mean, cost is a big effect now that—I don't get into this too much in the paper, but—lithium-ion batteries are mature technology now. They've really reduced the price to what, frankly, those of us who were around initially when it came about would never have believed it could be as inexpensive as it is now, you know?
Q: Are you surprised you've maintained this status as one of the most downloaded paper in JES for this long?
A: I'm surprised it's still one of the most downloaded papers because I thought that would be kind of a one year sort of thing, but now, a couple of years later, it's still going, but I just attribute that, mostly, to the popularity of the field and the number of new people coming into the field. And, I think it's not highly mathematical or consist of too much detailed chemistry, so it's much more readable.
Q: What are you working on now?
A: Right now I'm mainly reviewing some of the things that are going on in lithium metal batteries because I think that's the likeliest place for the next big step in battery technology. Lithium metal has such a high specific energy itself. In certain areas, like electric vehicles, we still need more energy in the package to get to a point where you really get market acceptance. Market acceptance is going to be the key thing and for that, you have to get to get range out of the vehicle, and now there are two ways to do that. One, improve the battery. The other is to improve the vehicle itself, make it lighter. The battery is one obvious place that people all around the world are working on to try to bring this to fruition.
---
Despite having been published in December 2016, Blomgren's paper has received more cumulative downloads than any JES paper since January 2013.
Blomgren's paper was published in ECS's most-downloaded focus issue, the JES Focus Issue of Selected Papers from IMLB 2016 with Invited Papers Celebrating 25 Years of Lithium Ion Batteries. Since its publication, this issue has received 202,206 downloads.
Today, lithium-ion batteries celebrate over 25 years of being commercialized since 1991. The inventors and pioneers of Li-ion battery technology sat together at the PRiME 2016 meeting to look back and the history and future of batteries.