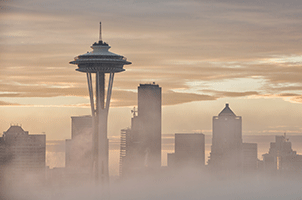 Over 2,600 abstracts across 46 symposia from the upcoming 233rd ECS Meeting in Seattle, WA are now available for download in the ECS Digital Library!
ECS Meeting Abstracts contain extended abstracts of the technical papers presented at the ECS biannual meetings and ECS-sponsored meetings. This publication offers a first look into the current research in the field. ECS Meeting Abstracts are freely available to all visitors of the ECS Digital Library.
With over 60,000 total abstracts available electronically, be sure to check out content from past meetings!
Did you know? All ECS Transactions, Journal of The Electrochemical Society, and ECS Journal of Solid State Science and Technology articles that develop out of ECS Meeting Abstracts are linked back to their original abstracts in the digital library.
Don't forget to join us in Seattle! The early bird deadline has passed, but there is still time to register!