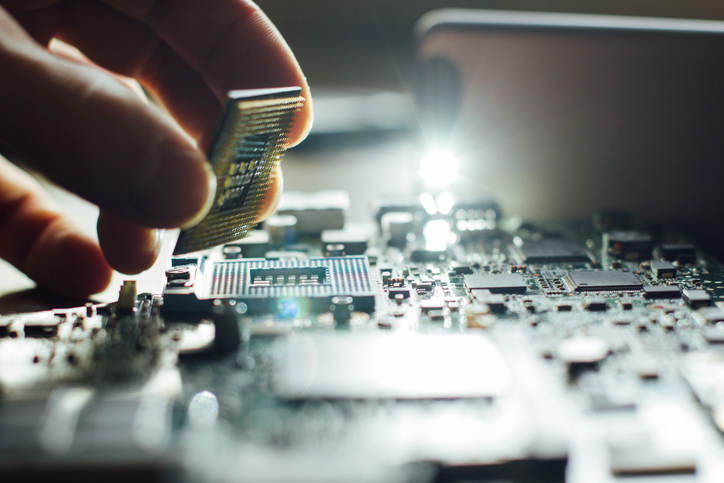 Two discoveries could provide a simple and effective way to "stencil" high-quality 2D materials in precise locations and overcome a barrier to their use in next-generation electronics.
In 2004, the discovery of a way to isolate a single atomic layer of carbon—graphene —opened a new world of 2D materials with properties not necessarily found in the familiar 3D world. Among these materials are a large group of elements—transition metals—that fall in the middle of the periodic table.
When atoms of certain transition metals, for instance molybdenum, are layered between two layers of atoms from the chalcogenide elements, such as sulfur or selenium, the result is a three-layer sandwich called a transition metal dichalcogenide. TMDs have created tremendous interest among materials scientists because of their potential for new types of electronics, optoelectronics and computation.
"What we have focused on in this paper is the ability to make these materials over large areas of a substrate in precisely the places we want them," says Joshua Robinson, associate professor of materials science and engineering at Penn State. "These materials are of interest for a variety of next-generation electronics, not necessarily to replace silicon, but to augment current technologies and ultimately to bring new chip functionality to silicon that we never had before."