By: John Staser, division vice chair and Assistant Professor at Ohio University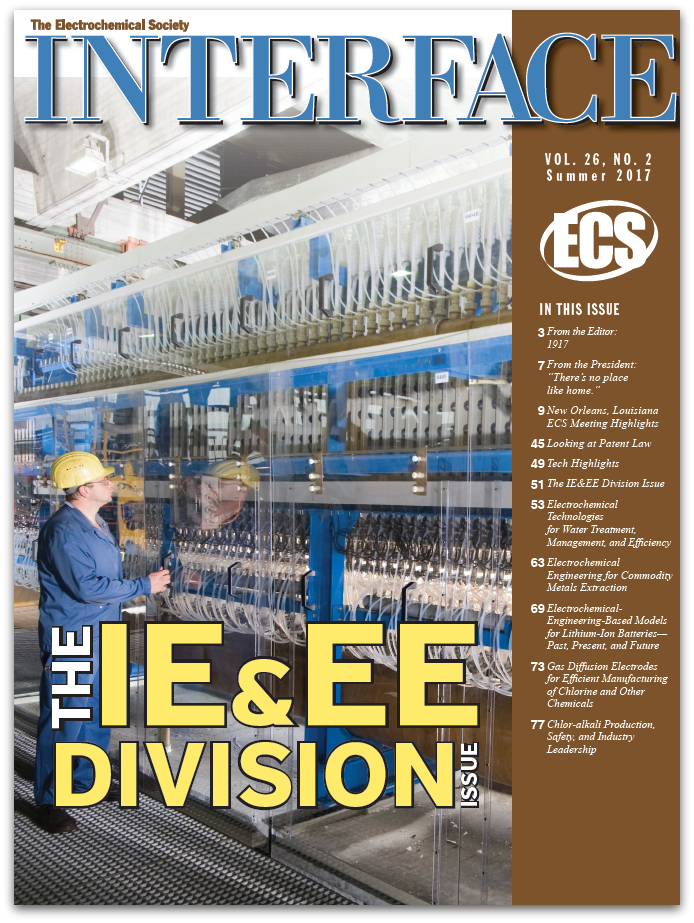 As vice chair of the Industrial Electrochemistry and Electrochemical Engineering Division, it is with great pleasure that I introduce the summer 2017 edition of Interface.
The authors of the articles you are about to read all worked tirelessly, and we owe them acknowledgement and significant gratitude for putting this issue together. Without their contributions, we would not be able to deliver the consistent quality of content that you expect in Interface.
We as a division hope to highlight the diverse activities of our members.
In the following pages you will find articles authored by industrial and academic members, with foci ranging from environmental applications to mathematical modeling to large-scale industrial production of metals. Such breadth is evidence that our division's activities, as has been the case in the past, are ever evolving.