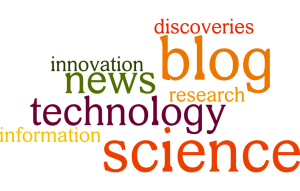 Here at ECS, we aim to stay on top of all the latest scientific discoveries and innovations around that world. That's why we created the ECS Redcat Blog.
Our blog aims to provide the latest scientific news for the benefit of all interested. However, we can't cover every event in the scientific community. Check out some of our other favorite science blogs below:
The Last Word On Nothing
Named after Victor Hugo's quote, "Science says the first word on everything, and the last word on nothing," this blog gathers together a vast array of science journalists to publish essays, informational articles, and more.
PLOS
PLOS, or the Public Library of Science, hosts a blog to keep you informed on the latest innovations and developments in science. Whether you're trying to find out what's on your dog's mind or how climate change will shape the future, PLOS has the answers.
Live Science
One look at Live Science's homepage and you get a glimpse into the biggest advancements in science today. Find the latest research coming out of academic institutes as well as the newest innovations in industry.