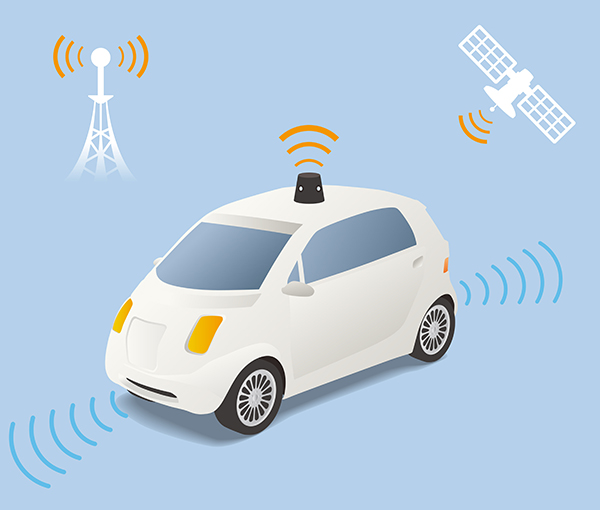 The death of a person earlier this year while driving with Autopilot in a Tesla sedan, along with news of more crashes involving Teslas operating in Autopilot, has triggered a torrent of concerns about the safety of self-driving cars.
But there is a way to improve safety across a rapidly evolving range of advanced mobility technologies and vehicles – from semi-autonomous driver assist features like Tesla's Autopilot to a fully autonomous self-driving car like Google's.
The answer is connectivity: wireless communication that connects vehicles to each other, to the surrounding infrastructure, even to bicyclists and pedestrians. While connectivity and automation each provide benefits on their own, combining them promises to transform the movement of people and goods more than either could alone, and to do so safely. The U.S. Department of Transportation may propose requiring all new cars to have vehicle-to-vehicle communication, known as V2V, as early as this fall.
Tesla blamed the fatal crash on the failure of both its Autopilot technology and the driver to see the white tractor-trailer against a bright sky. But the crash – and the death – might have been avoided entirely if the Tesla and the tractor-trailer it hit had been able to talk to each other.
Limitations of vehicles that are not connected
Autonomous vehicles that aren't connected to each other is a bit like gathering together the smartest people in the world but not letting them talk to each other. Connectivity enables smart decisions by individual drivers, by self-driving vehicles and at every level of automation in between.
Despite all the safety advances in recent decades, there are still more than 30,000 traffic deaths every year in the United States, and the number may be on the rise. After years of steady declines, fatalities rose 7.2 percent in 2015 to 35,092, up from 32,744 in 2014, representing the largest percentage increase in nearly 50 years, according to the U.S. DOT.