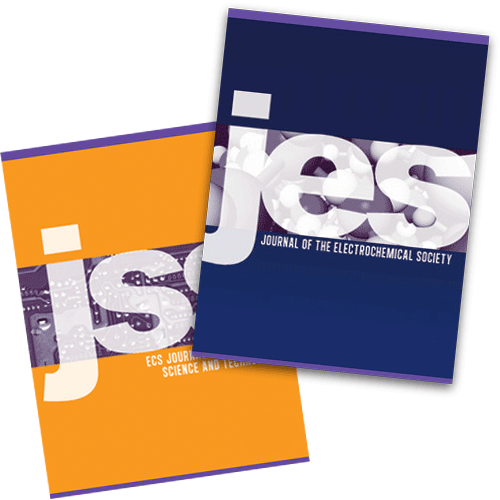 Tech Highlights was prepared by David Enos, Mara Schindelholz, and Mike Kelly of Sandia National Laboratories, Colm Glynn and David McNulty of University College Cork, Ireland, and Donald Pile of Rolled-Ribbon Battery Company. This article was originally published in Interface. Read the original article.
Spray Drying-Assisted Synthesis of Li3VO4/C/CNTs Composites for High-Performance Lithium Ion Battery Anodes
Published in the "Focus Issue of Selected Papers from IMLB 2016 with Invited Papers Celebrating 25 Years of Lithium Ion Batteries." Graphite-based materials continue to be the most commonly used anode materials in commercial Li-ion batteries (LIBs). However, the practical application of graphite anodes in largescale LIBs may be hindered by safety issues arising from Li dendrite formation on the surface of the anode when cycling at fast rates. Read the full paper.
From: Yang Yang, Jiaqi Li, Dingqiong Chen, and Jinbao Zhao, J. Electrochem. Soc., 164, A6001 (2017).
---
Numerical Simulation of Micro-Galvanic Corrosion in Al Alloys: Effect of Geometric Factors
Due to limitations associated with directly probing localized corrosion through electrochemical measurements, much research has focused on the development of models to inform the mechanisms that govern this corrosion process. Recently, a finite element model has been developed to examine the specific case of an intermetallic particle embedded in an Al-matrix and the resulting micro-galvanic corrosion. Read the full paper.
From: L. Yin, Y. Jin, C. Leygraf et al., J. Electrochem. Soc., 164, C75 (2017).
---
Polymer-Assisted Solution Processing of TiO2 Thin Films for Resistive-Switching Random Access Memory
Demand for modern flash memory devicesis increasing due to the proliferation of handheld and smart electronic devices. Resistive-switching random access memory (ReRAM) has distinct advantages to contemporary flash memory technologies due to its simple structure, fast switching speed and low power consumption. Read the full article.
From: S. K. Vishwanath, S. Jeon, and J. Kim, J. Electrochem. Soc., 164, H21 (2017).
---
The Impact of Surfactant Sodium Dodecyl Sulfate on the Microstructure and Thermoelectric Properties of p-type (Sb1-xBix)2Te3 Electrodeposited Films
Bismuth telluride-based semiconductor materials have been widely studied due to their excellent thermoelectric properties that make them attractive for applications in power generation, refrigeration, and
thermal management. Researchers at the Tyndall National Institute in Ireland recently reported the results of a study that demonstrated a strong correlation between certain materials properties of electrodeposited materials and the resultant thermoelectric properties. Read the full article.
From: S. Lal, D. Gautam, and K. M. Razeeb, ECS J. Solid State Sci. Technol., 6, N3017 (2017).
---
Galvanic Corrosion Inhibitors for Cu/Ru Couple during Chemical Mechanical Polishing of Ru
Ruthenium has been applied as a barrier layer for the production of copperbased integrated circuits, preventing interfacial diffusion between copper and the dielectric substrate upon which it is
deposited. Electrochemically, ruthenium is significantly more noble than copper, introducing the risk of galvanic corrosion. Read the full article.
From: J. Cheng, T. Wang, X. Lu, ECS J. Solid State Sci. Technol., 6, P62 (2017).