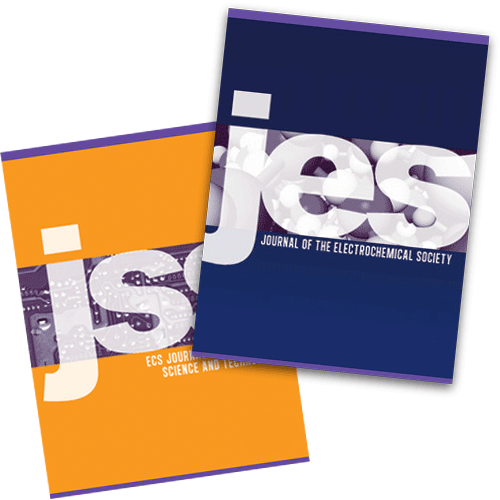 Tech Highlights was prepared by David Enos and Mike Kelly of Sandia National Laboratories, Colm Glynn and David McNulty of University College Cork, Ireland, Zenghe Liu of Verily Life Science, and Donald Pile of Rolled-Ribbon Battery Company. This article was originally published in the fall 2017 issue of Interface. Read the full article.
The Effect of the Fluoroethylene Carbonate Additive in Full Lithium-Ion Cells
In recent years, high voltage cathode materials have attracted a great deal of attention due to the high energy densities that they offer. However, side reactions with conventional electrolytes resulting in electrolyte decomposition need to be overcome to make the use of these materials viable for commercial cells. Consequently, various electrolyte additives have been the subject of much research. A team led by researchers from Uppsala University has investigated the effect of fluoroethylene carbonate (FEC) as an electrolyte additive in full Li-ion cells consisting of a LiNi0.5Mn1.5O4 cathode and a Li4Ti5O12 anode. Read the full paper.
From: B. Aktekin, R. Younesi, W. Zipprich et al., J. Electrochem. Soc., 164, A942 (2017).
---
Integrated Microfluidic SELEX Using Free Solution Electrokinetics
SELEX (systematic evolution of ligands by exponential enrichment) is a process involving the progressive isolation of highly selective oligonucleotides from a combinatorial library through repeated rounds of binding, partitioning an amplification. The resulting single-stranded DNA/RNA molecules, called aptamers, can be functionally used as antagonists, agonists, or targeting ligands in a wide range of applications from drug delivery to biosensing. One of the major efforts over the past 20 years to advance this technology is to improve its lengthy and labor-intensive process which typically takes weeks to months. In a recent JES Focus Issue on Biosensors and Micro-Nano Fabricated Electromechanical Systems, researchers from Columbia University and the Chinese Academy of Sciences reported an integrated
microfluidic approach to isolate aptamers against protein targets. Read the full paper.
From: T. Olsen, C. Tapia-Alveal, K. Yang et al., J. Electrochem. Soc., 164, B3122 (2017).
---
Correlating Microstructure and Corrosion Properties of Martensitic Stainless Steel
Martensitic stainless steels (MSS's) are widely used as structural engineering materials, including as tool steels in manufacturing processes such as plastic molding. For these applications, the material must have high hardness, good wear resistance, and sufficient corrosion resistance. The mechanical and microstructural properties of MSS's have, of course, been extensively studied; however, correlation of these to corrosion behavior has not been studied to the extent where a strong correlative understanding exists between microstructural constituents and the thermodynamics and kinetics of local electrochemical phenomena. Researchers at the Royal Institute of Technology and at Uddeholms AB in Sweden recently reported the results of such a correlative study. Read the full article.
From: K. H. Anantha, C. Ornek, S. Ejnermark et al., J. Electrochem. Soc., 164, C85 (2017).
---
Efficiency of a CMP Pad at Removing Protective Material from Copper During CMP
Chemical mechanical planarization (CMP) is a surface finishing methodology of critical importance in the fabrication of multilevel metallized interconnects. CMP relies on a combination of mechanical material removal from asperities on the wafer surface, while low regions are protected by components of the slurry. Corrosion inhibitors such as benzotriazole (BTA) are added to the polishing slurry, forming a protective layer over the surface. The protective layer is removed from asperities protruding from the wafer, while remaining intact on other regions. In this manuscript, the removal process of the protective layer formed in a model polishing slurry containing BTA and glycine, using a commercial pad to planarize a bulk copper surface, has been studied. Read the full article.
From: S. Choi, F.M. Doyle, D.A. Dornfeld, ECS J. Solid State Sci. Technol., 6, P187 (2017).
---
Filtration of Light Emitted from Solid State Incandescent Light Emitting Devices
State-of-the-art on-chip optical interconnects can address signal delay issues in modern high density electronic integrated circuit (IC) devices. A dependable light source with a narrow bandwidth is required for achieving a high contrast ratio between on/off states in the optical interconnect which is not always possible with standard light emitting devices (LEDs). Optical filters applied on top of a solid-state incandescent LED (SSI-LED) can improve the bandwidth of the emitted light. To improve bandwidth, researchers from Texas A&M University used IC-compatible processes and materials to deposit layered hydrogenated amorphous silicon (a-Si:H) and silicon nitride (SiN) thin film optical filters on top of an SSILED. Read the full article.
From: S. Zhang and Y.Kuo, ECS J. Solid State Sci. Technol., 6 Q39 (2017).