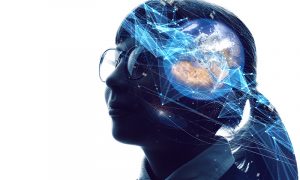 The National Science Foundation (NSF) will host the first, pilot NSF Convergence Accelerator (C-Accel) activity, which aims to fund approximately 50 Phase 1 projects at up to $1 million each.
But that's not all – in 2020, Phase 1 projects will be eligible to apply for Phase 2 C-Accel support, of up to $5 million.
Pilot goals:
According to NSF, the purpose of the pilot is to transform how NSF supports the most innovative science and engineering to accelerate use-inspired convergence research in areas of national importance by facilitating convergent team-building capacity around exploratory, potentially high-risk proposals.
How it works:
It will begin with three convergence tracks that align with two of NSF's 10 Big Idea themes: (1) Harnessing the Data Revolution for 21st-Century Science and Engineering and (2) the Future of Work at the Human-Technology Frontier.
These three tracks are:
An Open Knowledge Network (as part of Harnessing the Data Revolution)
AI and Future Jobs (as part of Future of Work)
A National Talent Ecosystem (as part of Future of Work)
Don't miss this opportunity!
The first step in participation is the submission of a Research Concept Outline, due April 15. Full proposals are due June 3.

(Read the full press release here.)
Guest NSF speaker: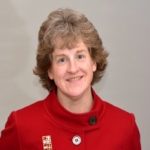 This undertaking is not something new for NSF. For much of the last century, they've promoted the progress of science—improving national health, serving as a primary driver of the U.S. economy, enhancing the nation's security, and creating advances in knowledge to maintain global leadership.
Because their overarching goals align closely with those of The Electrochemical Society, ECS has invited Carol A. Bessel, the acting division director of the NSF's Division of Chemistry, to speak at the Annual Society Business Meeting and Luncheon (ASBM), part of the 235th meeting in Dallas, TX on Tuesday, May 28, from 1200-1400h.
Dr. Bessel's feature presentation will be on "Perspectives on the State of Science and Technology: Innovation and the Workforce of the Future."
This presentation will provide perspectives on the state of science and workforce development, including the outlook for funding, challenges faced by both funders and those seeking funds, and priority technical areas for NSF both now and in the future.

---
For more information on the pilot, read NSF's press release for more details about participating in the pilot Convergence Accelerator efforts, follow @NSF_OIA on Twitter, or contact C-Accel@nsf.gov.