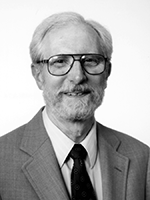 Recognized for being a key figure in developing an industry leading battery for high power applications such as power tools, Blomgren currently provides consulting services worldwide in the field of battery technology and applications for many companies.
Along with authoring 30 book chapters and chapters on batteries for Kirk Othmer Encyclopedia of Chemical Technology, Ullmann's Encyclopedia of Industrial Chemistry, and the Encyclopedia of Physics – Blomgren also holds 20 patents and has over 30 journal publications.
Blomgren had a 41-year career as a researcher scientists with Union Carbide Corporation, now known as Eveready Battery Co. finishing as senior technology fellow, the highest technical position at Eveready. At Eveready, he utilized his background in electrolyte solutions to enable the development of liquid cathode primary batteries, and his interest in electrochemical methods to explain the operation of sulfide cathodes resulted in the development and commercialization of lithium iron disulfide batteries.
As part of ECS, Blomgren has served as officer and chair of the Battery Division and has been a member of several committees of the organization. He also served as associate editor of the Journal of The Electrochemical Society.
Blomgren's other honors and awards include: 1998 IBA Research Award, 1998 Battery Division of ECS Technology Award, and the 2010 IBA Yeager Award.