Free your bright ideas
Authoritative and comprehensive
ECS has published continuously since 1902. Our portfolio contains works by renowned scientists, inventors, and Nobel Laureates. ECS currently publishes four peer-reviewed journals, with papers selected by a prestigious group of technical editors.
Journal of The Electrochemical Society | ECS Journal of Solid State Science and Technology | ECS Advances | ECS Sensors Plus
Rigorous peer review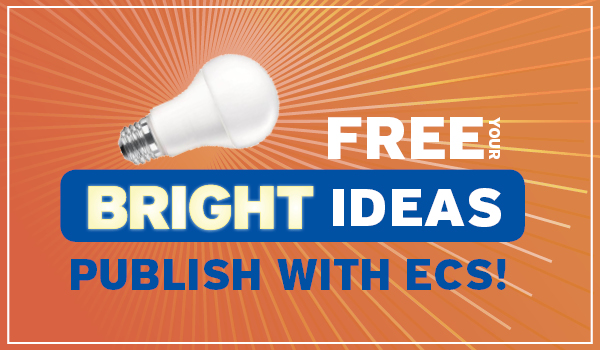 ECS maintains the highest standards of peer review, making the Journal of The Electrochemical Society one of the most highly-cited journals in our field. ECS is the only nonprofit society publisher with top publications in electrochemistry and solid state science and technology.
Fast turnaround
ECS journals are in continuous publication. The lag time from acceptance to Version of Record publication is 10 days or less. This means your article is available online rapidly.
Visibility and "discoverability"
In 2019, ECS journals in the ECS Digital Library received over 2.9 million full-text article downloads—that's because publishing in our journals provides your research with immediate worldwide dissemination to more than 2,000 academic, research, and corporate libraries. Our journals are included in major indices such as:
Web of Science | Chemical Abstracts (CAS) | Scopus | Google Scholar
Editors' Choice recognition
A select set of distinguished articles are honored with the "Editors' Choice" designation. These articles are recognized as being transformative within the electrochemical or solid state community. They are published open access to achieve the widest possible dissemination.
Long term, high impact
JES 2019 Journal Impact Factor: 3.721
Ranked #5 in Materials Science, Coatings and Films, and #12 in Electrochemistry
JES Cited Half-Life of >10 years—the highest value JCR awards
JSS 2019 Journal Impact Factor: 2.142
Author Choice Open Access
ECS's peer-reviewed journals offer the option of Author Choice Open Access. We strive to keep our APCs (article processing charges) low and offer a range of member and institutional discounts. Our ultimate goal is to make our research freely available to all readers, while remaining free to publish—in other words, complete open access. Publishing with ECS helps us achieve our mission to Free the Science.
Awards for young authors
Every year ECS recognizes the best papers published by authors under 31 years of age through our young author awards. The Society currently offers two such awards—the Norman Hackerman Young Author Award and the Bruce Deal & Andy Grove Young Author Award. Recipients receive a cash prize, travel grant, and complimentary ECS membership.