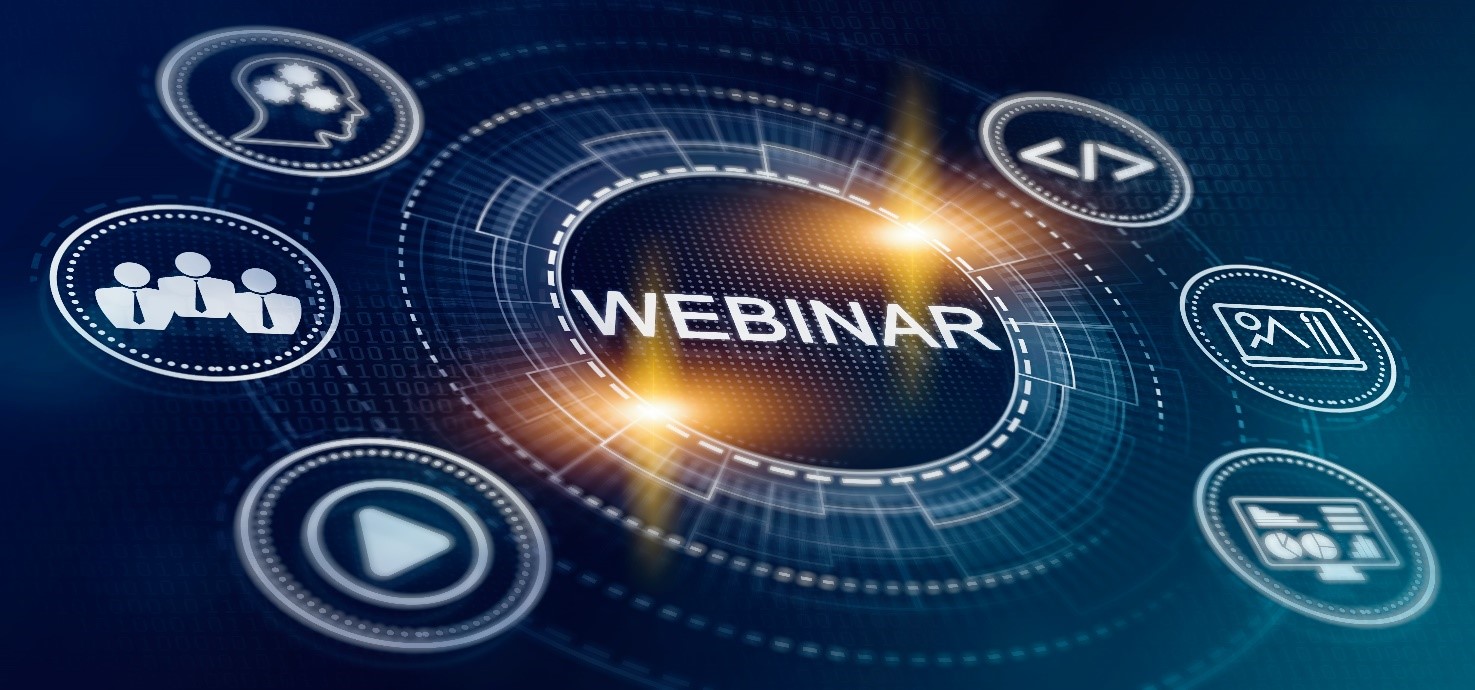 ECS is presenting a series of webinars showcasing distinguished speakers and members of the ECS community. The ECS Webinar Series is hosted by IOP Publishing and PhysicsWorld.com.
---
Upcoming ECS Webinars

Graphene-Based Supercapacitors
Presenter: Dr. Richard B. Kaner, University of California, Los Angeles, U.S.
Date: March 10, 2021 | 1300h ET



Chemo-mechanics of Preventing Dendrite Penetration in Li Metal Cells
Presenter: Dr. Stephen Harris, Lawrence Berkely Lab, U.S.
Date: March 24, 2021 | 1300h ET
Physics of Dopant Emission to Harness the Rainbow Emission of Nanocrystals
Presenter: Dr. Ranjani Viswanatha, Jawaharlal Nehru Centre for Advanced Scientific Research, India
Date: April 7, 2021 | 1000h ET
The Development of New Ionic Electrolytes for Energy Storage Devices
Presenter: Prof. Jenny Pringle, Deakin University, Australia
Date: April 21, 2021 | 1300h ET
Insight into Interfaces and Interphases in All Solid State Batteries
Presenter: Dr. Kelsey Bridget Hatzell, Vanderbilt University, U.S.
Date: May 5, 2021 | 1300h ET
---
Archived ECS Webinars
TITLE
PRESENTER
DATE
REGISTER
TO WATCH
Next-generation Batteries for Electric Transportation and Stationary Storage

Dr.Yan Yao,
University of Houston, U.S.

February 24, 2021

Watch Now

Microbiologically Influenced Corrosion: Tips, myths, skills

Dr. Reza Javaherdashti,
Eninco Engineering B.V., Netherlands

February 10, 2021

Watch Now

Two-dimensional Materials for Scalable Modular Electronic Pathogen Sensors
Prof. Christopher Muratore,
University of Dayton, Ohio
January 27, 2021

Watch Now

Oxygen and Carbon Monoxide Electrocatalysis for Renewable Energy Conversion

Dr. María Escudero-Escribano,
University of Copenhagen

January 13, 2021

Watch Now

Prof. Anita Ho-Baillie,
University of Sydney

December 16, 2020

Watch Now

Without Sound and Fury, Signifying Something: Acoustics and Batteries

Dr. Daniel Steingart,
Columbia Electrochemical Energy Center

December 2, 2020

Watch Now

Dr. Jie Xiao,
Pacific Northwest National Laboratory

November 11, 2020

Watch Now

Dr. Sharon Hammes-Schiffer,
Yale University

October 28, 2020

Watch Now

Dr. Shelley D. Minteer, University of Utah

October 14, 2020

Watch Now

Opportunities and Fundamental Challenges for the Development and Deployment of Anion Exchange Membrane Fuel Cells

Prof. William (Bill) Mustain, Professor in the Department of Chemical Engineering at the University of South Carolina

September 23, 2020

Watch Now

Adapting Electrochemical Sensing to Population-Scale Monitoring of SARS-CoV-2 Infection Spread

Dr. Netzahualcóyotl (Netz) Arroyo Currás,
Johns Hopkins University School of Medicine

September 16, 2020

Watch Now

Removal and Inactivation of Bacterial and Viral Species with an Electrochemical CNT Filter

Dr. Chad Vecitis,
CTO & Co-Founder of Nth Cycle

August 26, 2020

Watch Now

Autonomous discovery of battery electrolytes with machine learning and robotic experimentation
Dr. Venkat Viswanathan,
Carnegie Mellon University
August 12, 2020

Watch Now

Electrochemical CO2 Reduction: Path Towards a Carbon Neutral Chemical Industry
Dr. Paul Kenis,
Elio Eliakim Tarika Endowed Chair in Chemical Engineering, University of Illinois at Urbana-Champaign
June 24, 2020

Watch Now

Intricacies of High-Energy Cathodes for Lithium-Ion Batteries
Dr. Arumugam Manthiram,
Cockrell Family Regents Chair in Engineering and Director of Texas Materials Institute, University of Texas at Austin
June 17, 2020

Watch Now

New Directions for Energy from Sunlight
Prof. Harry Atwater,
Howard Hughes Professor of Applied Physics and Materials at the California Institute of Technology
June 10, 2020

Watch Now
The ECS webinars are broadcast on PhysicsWorld.com, the official website of the Institute of Physics (ECS's publishing partner). The site, which hosts webinars from many of the world's leading scientific manufacturing firms, routinely generates more than 800,000 monthly page views. The audience is primarily scientific researchers from around the world. Reader survey respondents say they use the website for educational purposes to further their knowledge. PhysicsWorld.com's editorial team writes extensively on the topic of electrochemistry and solid state science and technology.
---
Volunteer to be a Webinar Speaker
Through webinars, speakers—and audiences—benefit from sharing and exchanging ideas on a global level with people of similar interests and areas of expertise. ECS would like to facilitate and expand such peer-to-peer interaction.
If you are interested in serving as a webinar speaker, please complete the Webinar Booking Form and contact Keerthana Varadhan. 
---
Sponsorship Opportunities
Each ECS Webinar has sponsorship opportunities. A webinar sponsorship package includes:  
Your company name on the webinar's registration page. People registering for the webinar can click to receive information about your products and services. All direct lead information is GDPR compliant.
Sponsor's name in all webinar marketing.
Sponsor banner advertising on the webinar page.
Sponsor's logo on all event banner advertising.
Sponsor receives one month of free banner advertising in the Journal of the Electrochemical Society and ECS Journal of Solid State Science and Technology. 
Contact edward.jost@ioppublishing.org to reserve your sponsorship space today!