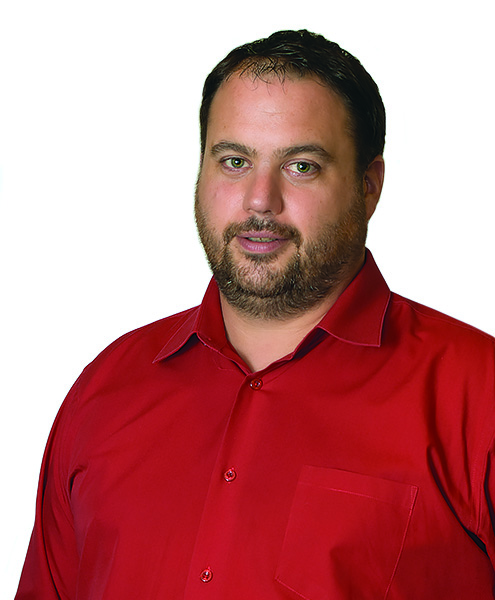 Dr. Peter Keech
Manager, Engineered Barrier Science
Nuclear Waste Management Organization (Canada)
Date: November 30, 2022
Time: 1000–1100h ET
Sponsors: BioLogic, Hiden Analytical
Register Today!
The Nuclear Waste Management Organization (NWMO) is responsible for Canada's plan to manage used nuclear fuel. It will rely on the long-term containment and isolation of nuclear materials in a deep geological repository (DGR) in a willing and informed host community. The ongoing site selection process began in 2010 and is planned to conclude in 2024 with the selection of a single preferred site, after which extensive regulatory efforts will initiate. Concurrent with site selection (which includes both social and geological assessment of the regions of interest), NWMO has been conducting extensive science and engineering studies to support the design, construction, and safety case for the DGR. The used fuel container (UFC) is an integral part of the design, as safety relies on the long-term containment of radionuclides present in the used nuclear fuel. To prevent corrosion, the design relies on an integral copper coating on the outside of the UFC's structural steel. Over the past decade, extensive work has gone into developing the copper coating, which will comprise electroplated copper on the container body and lid, and cold spray to cover the closure weld once the container is filled with used nuclear fuel. This webinar provides details for the electroplating processes as well as the extensive corrosion studies that have been underway to support the UFC design.
An interactive Q&A session follows the presentation.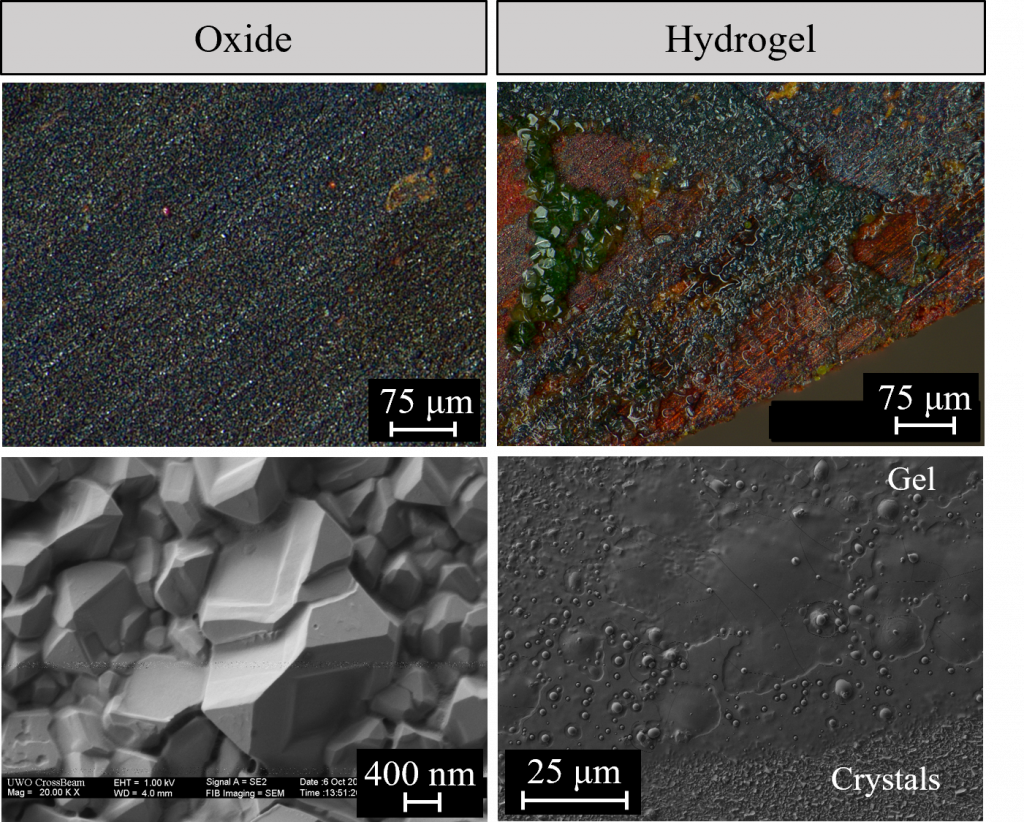 Optical and scanning electron micrographs of oxygen-free copper exposed to a 1.8 kG/h gamma radiation field in an aerated condition, showing the region under a droplet of pure water, demonstrating patchy corrosion that includes oxide.
Benefits of attending the webinar
Learn about:
Electrochemical studies that support Canada's plan to safely contain and isolate used nuclear fuel to protect people and the environment;
How these programs have included very practical challenges, including the need to scale up electroplating processes to provide full-sized container parts, and the implementation of electrochemical/surface analysis methods to understand corrosion processes that may occur during the very long time period (i.e., > 1 million years) required for the container lifetime;
Challenges and successes with conducting experiments in situ, as well as the use of natural analogues to support the safety of the design behind Canada's plan. 
Dr. Peter Keech
Dr. Keech is Manager of Engineered Barrier Science at the Canadian Nuclear Waste Management Organization (NWMO). Dr. Keech has been with NWMO since 2011, having worked on the project previously as a postdoctoral fellow at Western University. He currently leads a team of PhD-level scientists and engineers who collaborate extensively with academic institutions, national laboratories, and international collaborators, researching the engineered barriers that will be used to safely contain Canada's used nuclear fuel in a deep geological repository.
Learn more about upcoming ECS Webinars and review our previous webinar recordings.
We thank our webinar sponsors who make these complimentary programs possible.
Interested in presenting in the ECS Webinar Series? Email your presentation title and abstract to education@electrochem.org for consideration.