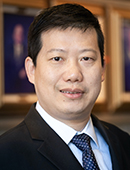 ECS is proud to present Dr. Yan Yao via free webinar on February 24, 2021, at 1300h ET.
Next-generation Batteries for Electric Vehicles and Stationary Storage
Dr. Yan Yao  
Cullen Professor of Department of Electrical and Computer Engineering
University of Houston, U.S.
Date: February 24, 2021
Time: 1300h ET
Sponsored by: Hiden Analytical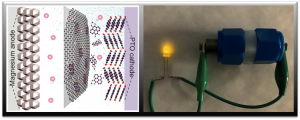 The quest for cheaper, safer, higher energy, and resource-abundant energy storage has driven battery innovations in the past several decades. Organic battery electrode materials that store charge with dedicated redox groups have emerged as an exciting option.
This webinar discusses organic battery materials design in emerging rechargeable battery technologies such as solid state lithium batteries and multivalent metal batteries. Also reviewed is an integrated battery diagnostic platform for structural, chemical, and mechanical characterizations that provides insights into failure mechanisms of solid state batteries.

Benefits of attending the webinar
Learn about:
The frontier of organic battery materials for solid state Li batteries
An integrated platform for solid state battery failure mechanism diagnosis
New use of organic battery materials for high-power Mg batteries
Dr. Yan Yao
Dr. Yan Yao is Cullen Professor of Electrical and Computer Engineering at the University of Houston (UH). He received his PhD in materials science and engineering from UCLA in 2008. After working as a senior scientist at Polyera Corporation and a postdoctoral fellow at Stanford University with Prof. Yi Cui, Dr. Yao joined the UH faculty in 2012. He was promoted to Associate Professor in 2017 and Full Professor in 2020.
Dr. Yao has led research on the fundamental study of energy storage materials and devices, spanning from solid state batteries for electric vehicles to multivalent ion batteries and aqueous batteries for grid energy storage. He has authored more than 110 journal articles with 25,000 citations and holds 10 US patents. A Fellow of the Royal Society of Chemistry and Senior Member of the National Academy of Inventors and Institute of Electrical and Electronics Engineers, Dr. Yao received the Office of Naval Research Young Investigator Award (2013), UH Teaching Excellence Award (2016), UH Research Excellence Award (2018), Top 1% Clarivate Highly Cited Researcher (2018), and Scialog Collaborative Innovation Award (2018 and 2020). Dr. Yao founded the ECS University of Houston Student Chapter in 2016 and continues to serve as the Faculty Advisor.
We thank our webinar sponsor, whose support makes these complimentary programs possible.

Read more about ECS Webinars.