Register ASAP for August 24 webinar
Join us for an inside view into the ECS submission and peer review process, and tips on preparing and managing a strong manuscript submission for publication consideration. Two esteemed ECS editors—Brett Lucht and Janine Mauzeroll—guide you through the process.
This webinar deepens ECS Publications editorial teams' connection and engagement with students and early career researchers in the ECS community—an important component of our mission to disseminate scientific research to the electrochemical and solid state community.
Date: August 24, 2022
Time: 1000-1100h ET
Cost: Free to register!
Webinar is open to the public
Registration is required to view the webinar. ECS membership is not required to participate.
Format: Zoom Webinar
Register now
Speakers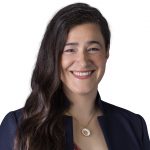 Dr. Janine Mauzeroll (she/her),
McGill University
Technical Editor, Organic and Bioelectrochemistry topical interest area
Journal of The Electrochemical Society and ECS Advances
Janine Mauzeroll is Professor of Chemistry at McGill University. There she heads a research group of 20 graduate students, undergraduates, postdoctoral fellows, and research associates focused on topics ranging from electrochemistry in organic and biological media to electronically conducting polymers. Her group systematically combines experimental and numerical simulation approaches to study electrochemical systems in the field of biology, corrosion, batteries, electrolysis, electrocatalyst, and electrosynthesis.
Mauzeroll completed her BS at McGill in 1999, followed by a PhD in 2004 from the University of Texas at Austin (2004) with Allen J. Bard. She completed a postdoctoral fellowship in 2005 in Jean-Michel Savéant's laboratory. After serving as Assistant and then Associate Professor at the Université du Québec à Montréal from 2005-2011, Mauzeroll returned to her alma mater, McGill, in 2012 as Associate Professor. She received the 2015 Chemical Society of Canada Fred Beamish Award and 2003 ECS Summer Fellowship. Technical Editor for the Journal of The Electrochemical Society Organic and Bioelectrochemistry topical interest area since 2016, Mauzeroll was recently appointed Technical Editor for the Organic and Bioelectrochemistry topical interest area of ECS Advances. Mauzeroll also served on the editorial boards of Analytical Chemistry and ChemElectroChem. She chaired the 2020 Gordon Conference on Electrochemistry and 100 presentation with 60 invitations to give talks at major universities, plenary lectures, and numerous invited lectures. She is active in her scientific community with 13 conferences (organized or chaired), 26 scientific committees (including chair of the NSERC Chemistry Liaison Committee and member of the NSERC-Discovery Grant Committee on Chemistry). Her most important contribution are her 18 graduated students, whose excellent work was recognized through several awards and exciting careers.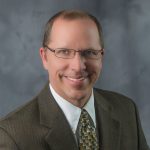 Dr. Brett Lucht (He/Him)
University of Rhode Island
Associate Editor, Batteries and Energy Storage topical interest area
Journal of The Electrochemical Society and ECS Advances
Brett Lucht is Professor at the University of Rhode Island. His research focuses on novel electrolytes and electrolyte electrode interfaces for lithium ion battery applications, which includes extending the calendar life and improving low temperature properties of the performance of novel high capacity anodes such as lithium metal or silicon, and the performance of high voltage cathode materials. He regularly conducts both basic science and applied research and collaborates extensively with industrial partners. Lucht has mentored more than 100 students including over 40 graduate students, 30 undergraduate students, 20 postdoctoral fellows, along with several visiting students.
He received a BS in Chemistry from the University of Puget Sound in 1991 and PhD in Chemistry in 1996 from Cornell University. He completed postdoctoral research at the University of California before beginning work at the University of Rhode Island in 1998. Lucht was promoted to Associate Professor with tenure in 2002 and Professor in 2006. He is Associate Editor for the Journal of The Electrochemical Society and ECS Advances as well as Vice Chair of the ECS Battery Division. He published over 170 manuscripts (h-index 64), two book chapters, and holds nine patents. He has been an invited or keynote speaker at over 100 companies, universities, national laboratories, and international conferences.
Learn more about upcoming ECS Webinars and review our previous webinar recordings.
Interested in presenting in the ECS Webinar Series? Email your presentation title and abstract to education@electrochem.org for consideration.