Register for November 9 webinar
Join this webinar and learn how to publish your first book. Experienced Wiley Commissioning Editor Sarah Higginbotham talks you through the book publishing experience at Wiley, including how to prepare a new book proposal, what is expected of you as a book author or editor, and how Wiley publishing professionals support you through the process. The webinar also explores several great reasons to publish a book with Wiley and ECS, from enhancing the visibility and global impact of your work, to building your reputation and accelerating your career.
Speaker: Sarah Higginbotham (she/her)
Senior Commissioning Editor, Wiley
Date: November 9, 2022
Time: 1000-1100h ET
Cost: Free to register!
Registration is required to view the webinar. ECS membership is not required to participate.
Register now
Learning Outcomes
Understand the journey of a book through the publishing process

Prepare a successful book proposal

Appreciate the benefits of book publishing for career development

Discover the ECS book series and how you can contribute to this trusted collection of resources in electrochemistry
Sarah Higginbotham (she/her)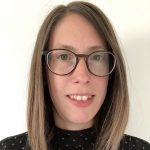 Sarah Higginbotham is a Senior Commissioning Editor at Wiley. She received an MChem in Chemistry from the University of Oxford in 2007, before beginning her career in academic publishing. With nearly 15 years' publishing experience working with the international physical sciences community, Sarah is responsible for commissioning new products and managing a large portfolio of books and reference works in chemistry, including The Electrochemical Society Book Series. Sarah regularly engages with researchers, lecturers, and students to identify and design new content and products to support their studies and professional needs. She works closely with authors and editors throughout the process of developing a successful new book, from initial concept and proposal development, through to publication.
Learn more about upcoming ECS Webinars and review our previous webinar recordings.
Interested in presenting in the ECS Webinar Series? Email your presentation title and abstract to education@electrochem.org for consideration.