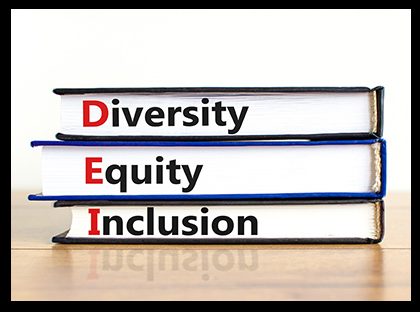 Join The Electrochemical Society (ECS) and IOP Publishing for the "Diversity in Publishing Science" webinar, a deep dive into empowering global researchers and accelerating scientific discovery by making diversity, equity, and inclusion (DEI) central to publishing science. Jessica MacDonald moderates the discussion with panelists Dr. Christina Bock; Kim Eggleton; and Adrian T. Plummer MPA, PMP.
Date: March 30, 2022
Time: 1000-1100h ET
Cost: Free to register!
Webinar is open to the public
Format: Zoom Webinar
Pre-registration: Required through ECS My Account
Don't have one? It's easy to create—visit Create an Account now.
As part of ECS's mission, the Society "strives to be an inclusive organization that promotes and values diversity. We recognize and respect the rights of all, and are committed to building and maintaining a culture that encourages, supports, and celebrates the unique backgrounds and experiences of our members, volunteers, employees, and constituents. Diversity is our strength. It fuels innovation, enhances collaboration, enables our best accomplishments, brings us closer to the communities we serve, and advances our mission to promote electrochemical and solid-state science worldwide." As we welcome and celebrate Diversity Month this April, ECS and our partner IOP Publishing hope you join us for a truly inspiring discussion on how and why diversity, equity, and inclusion (DEI) consciousness must be a central element to empower researchers globally and accelerate scientific discovery.
Registration is required to view the webinar. ECS membership is not required to participate.
Moderator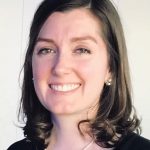 Jessica MacDonald (She/Her)
Partner Publisher, Journals Development Diversity & Inclusion Champion
IOP Publishing
Jessica has worked in academic publishing for 14 years. She serves as a relationship manager at IOP Publishing for seven scholarly societies including The Electrochemical Society.
Panel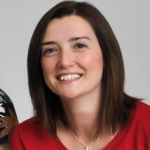 Kim Eggleton (She/Her)
Research Integrity & Inclusion Manager
IOP Publishing
With nearly 20 years' experience in the scholarly publishing industry across HSS and STEM, Kim's role at IOP Publishing is firmly tied to improving equity and inclusion within the physics discipline. Her responsibilities include ensuring products and services reflect the diversity of the broadest physics community (accepting that physics and academia has some way to go to be considered representative of wider society). Eager to go beyond words and enact real change within the system, Kim is especially interested in how technology can support inclusivity. Kim is a Council Member for the Committee for Publication Ethics, and leads the resources subgroup for the Joint Commitment for Action on Inclusion and Diversity in Scholarly Publishing.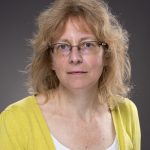 Dr. Christina Bock (She/Her)
Senior Research Officer
National Research Council of Canada (NRC).
Dr. Bock is a consultant to the National Research Council of Canada (NRC) while transitioning to establishing her own business. During her career, she has actively carried out research in the fields of electrocatalysis, energy conversion, and energy storage. Dr. Bock worked and collaborated with partners from industry, government, and academia; supervised undergraduate and graduate students; and served as team and group leader, and technical leader and advisor, to various NRC programs. The author and coauthor of over 70 scientific publications, she wrote five book chapters and holds several patents. Dr. Bock served on the Scientific Advisory Board to the President of NRC (PREAC), and was an active member of PREAC's subgroup on Diversity, Equality, and Inclusion (DEI). An advocate for DEI in science, she has published and organized symposiums on the topic. Her involvement with ECS began as a graduate student in 1995 and expanded to serving on many ECS committees and the Board of Directors; holding the positions of ECS Treasurer and President; and co-founding the ECS Electrochemical Energy Summit. Dr. Bock established the Society's ad hoc committee on Diversity and Inclusion during her term as ECS President. She is a guest editor of the forthcoming JES Focus Issue on Women in Electrochemistry.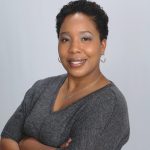 Adrian T. Plummer MPA, PMP (She/Her)
Director of Publications
The Electrochemical Society
Adrian joined ECS after several years as Society Operations Manager for the Engineering in Medicine and Biology Society of the Institute of Electrical and Electronics Engineers (IEEE). Prior to joining IEEE, Adrian held leadership roles at nonprofit organizations with philanthropic missions related to violence against women, patient drug assistance, and youth education. She appeared before members of the United States Congress and New Jersey (NJ) State Legislature as a social justice advocate; represented her organization serving on boards, committees, and advisory councils; and worked in collaboration with the US Department of Justice; US Department of Health and Human Services; NJ Division on Women; NJ Juvenile Justice Commission; and a number of nongovernmental organizations. Adrian holds an MPA in Public Administration–Non Profit Management from Kean University; BA in Political Science from Rutgers University–New Brunswick; and BS in Business Administration/Management from Thomas Edison State College.
Learn more about upcoming ECS Webinars and review our previous webinar recordings.
---
Interested in presenting in the ECS Webinar Series? Email your presentation title and abstract to education@electrochem.org for consideration.