Drs. Atanassov, Di Noto, and McPhail review the main trends in European hydrogen technology
Speakers:
Plamen Atanassov
Chancellor's Professor of Chemical and Biomolecular Engineering
Materials Science and Engineering, and Chemistry Departments
National Fuel Cell Research Center
University of California, Irvine, U.S.
Vito Di Noto
Professor of Industrial Engineering
Università degli Studi di Padova, Italy
Stephen McPhail
Coordinator of the Joint Programme on Fuel Cells and Hydrogen (JP FCH)
European Energy Research Alliance – EERA, Rome, Italy
Date: January 26, 2022
Time: 1000h ET
Sponsor: Hiden Analytical
About the webinar
This webinar covers the main trends in the European landscape of hydrogen technology, from roadmaps and charted political commitments, to research and development, and deployment and implementation in the economic fabric of society. The European Council (EC) summer session of 2021 decided to end support for new natural gas and oil projects, and to introduce mandatory sustainability criteria for all current and future projects sponsored by the EC (and by virtue of subsequent preparation through individual states' legislations by the entire European Union[EU]). EC established a transitional period until the end of 2029, during which "grey" hydrogen derived from natural gas can still be used. For this limited period of eight years, transporting or storing a blend of hydrogen with natural gas or biomethane is allowed. The speakers review a list of envisioned strategic projects that will be deployed to demonstrate how, by the end of this transitional period, these hydrogen/gas blends will be replaced with clean hydrogen, and by this, natural gas will be dislodged from the EU member states' economies. This policy clearly supports currently standing EU policies for ending the extraction and use of coal across member states by 2030. This drive towards "green" hydrogen is a hallmark of the EU hydrogen strategy. By proposing the development of a dedicated hydrogen grid and creation of multiple hydrogen clusters across the EU, the EC aims to create a hydrogen market for Europe and hence to help the European Union meet its commitment to carbon neutrality in 2050.
Benefits of attending the webinar
Learn about:
New and numerous hydrogen research programs;
Establishing a taxonomy of types of hydrogen based on CO2 footprint and offsetting of carbon credits;
Competitive set of research, development, demonstration, and deployment programs;
Opportunities to calibrate and collaborate.
Speakers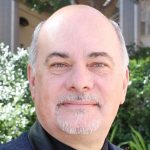 Plamen Atanassov is a Chancellor's Professor with the Department of Chemical and Biomolecular Engineering at the University of California Irvine (UCI). He holds secondary appointments in Materials Science and Engineering, and Chemistry. Dr. Atanassov is building a PhD Program in Electrochemistry at UCI. Dr. Atanassov's Materials for Energy Programs focus on developing novel electrocatalysts: non-platinum electrocatalyst for fuel cells; nano-structured catalysts for oxidation of complex fuels; and new materials and technologies for energy conversion and storage. His bio-electrocatalysis research includes enzyme electrochemistry; enzymatic and microbial fuel cells; and systems for biological and bio-inspired energy harvesting. 
Dr. Atanassov graduated in 1987 from the University of Sofia specializing in Chemical Physics and Theoretical Chemistry. He received his PhD in Physical Chemistry/Electrochemistry from the Bulgarian Academy of Sciences where he was a scientist at the Central Laboratory of Electrochemical Power Sources (now the Budevski Institute for Electrochemistry and Power Systems). In 1992, Dr. Atanassov joined the University of New Mexico (UNM) as researcher and later as faculty member in the Chemical and Nuclear Engineering Department. At UNM, he founded the Center for Emerging Energy Technologies; was Associate Dean for Research of the School of Engineering; and later served as Director of the Center for Micro-Engineered Materials. He moved to UCI in October 2018. At UNM and UCI, he supervised 37 completed PhD dissertations and advised more than 25 postdoctoral fellows. The author of more than 450 peer-reviewed papers with over 31,000 citations and an h-index of 89, Dr. Atanassov holds 58 issued US patents, a substantial number of which have been licensed and are at the core of several catalyst products. A Fellow of The Electrochemical Society (2018) and the International Society of Electrochemistry (ISE) (2020), He served as ISE Vice President from 2015 to 2017 and was inducted into the National Academy of Inventors in 2018.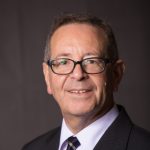 Vito Di Noto is a Full Professor of Electrochemistry for Energy and Solid State Chemistry in the Department of Industrial Engineering at the Università degli Studi di Padova (UNIPD). He is Head of the Section of Chemistry for Technology in the same department, and founder and team leader of the research group, Chemistry of Materials for the Metamorphosis and the Storage of Energy – CheMaMSE. Prof. Di Noto is an electrochemist with more than 30 years of experience in the research and development activities of advanced functional materials for electrochemical energy conversion and storage devices, including ion-exchange membrane fuel cells, and primary and secondary batteries running on alkaline and alkaline-earth elements. In the late 1990s, he pioneered the secondary magnesium ion battery and devised breakthrough approaches for the synthesis of electrolytes and electrode materials. He also provided seminal contributions to the understanding of the mechanisms of ion conduction in condensed phases.
Prof. Di Noto received his PhD in Chemistry from UNIPD in 1992, then joined the faculty there. He has published more than 315 papers and 30 patents. Most of these were licensed to private companies and led to the development of products for application in the field of electrochemical energy conversion and storage (e.g., electrolyzers, electrocatalysts) that are commercialized all over the world. His work attracted more than 8000 citations with an h-index of 49. Prof. Di Noto was recently included in the Stanford University list of the Top Two Percent of Scientists in the World. A  Fellow of The Electrochemical Society and Fellow of the Japan Society for the Promotion of Science, Prof. Di Noto serves as President of the Electrochemistry Division of the Italian Chemical Society. He is highly involved in organizing research on fuel cells and batteries at the European Union level, taking an active role in top-notch supranational coordination bodies such as the European Energy Research Association, Batteries European Partnership Association, and many others.
Stephen J. McPhail is coordinator of the Joint Programme on Fuel Cells and Hydrogen at the European Energy Research Alliance (EERA), and a researcher at ENEA (the Italian national agency for new technologies, energy and sustainable economic development). He serves as the Italian representative to the IEA Energy Technology Network's Technical Collaboration Programme on Advanced Fuel Cells, and in the International Electrotechnical Commission TC 105. His research focuses on high-temperature fuel cells and electrolyzers, cell and system characterization.
The coordinator of four EU-funded projects (FP7 and H2020), Dr. McPhail participated in a further nine EU-funded projects. He is the co-author of more than 80 publications with an h-index of 17 and author of the "Molten Carbonate Fuel Cells" chapter in the handbook Materials for Fuel Cells. Dr. McPhail received two International Electrochemical Commission 1906 Awards. He holds a PhD in thermal fluid dynamics and joined ENEA in 2007.
Learn more about upcoming ECS Webinars and review our previous webinar recordings.
---
We thank our webinar sponsors who make these complimentary programs possible.

Interested in presenting in the ECS Webinar Series? Email your presentation title and abstract to education@electrochem.org for consideration.